This month we're publishing a classic e-teaching I wrote some years ago about marriage. It is based on a biblical concept that many Christians have never heard of, namely, the concept of "merciful and merited love." Understanding and applying that concept can revolutionize your relationship with God and others, especially if you've been heavily influenced by unbiblical teaching about the "unconditional love of God." Applying this simple concept in your marriage can repair those that are broken, improve those that are mediocre, and enhance those that are strong. God is glorified in great marriages, and yours can be one of them! — David
Why do we love? Our motives for loving can be divided into two categories: (1) "I love you because of…" and (2) "I love you in spite of…" The first we could call merited love and the second merciful love. Merited love is earned and deserved. Merciful love is not. It stems from grace.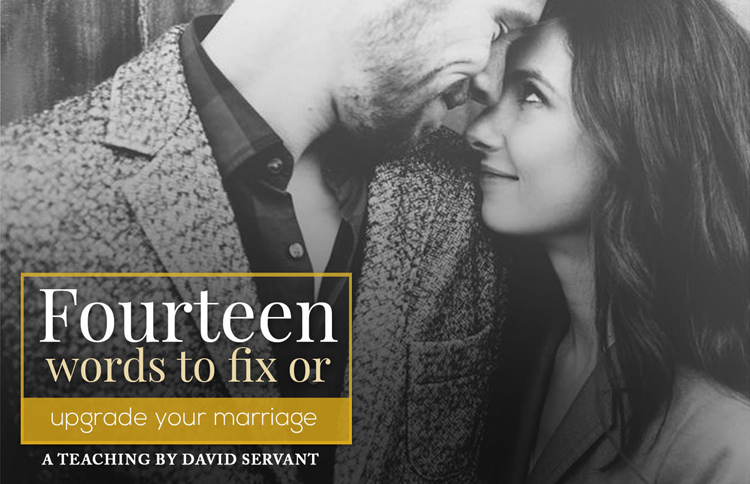 Every loving relationship finds its motive in one or the other, or a mix of the two, including marriage relationships. However, before I reveal the 14 words that can fix or upgrade your marriage, let's first make sure we sufficiently understand merited and merciful love.