When you think about it, the phrase "gracious Lord" seems oxymoronic. A lord, by dictionary definition is: "Someone who has power, authority, or influence; a master or ruler, as in, lord of the sea, lords of the jungle, or our lord the king." Masters and rulers exercise authority over their citizens or subjects. They expect and enforce compliance. They generally are not associated with grace. Rather, just the opposite.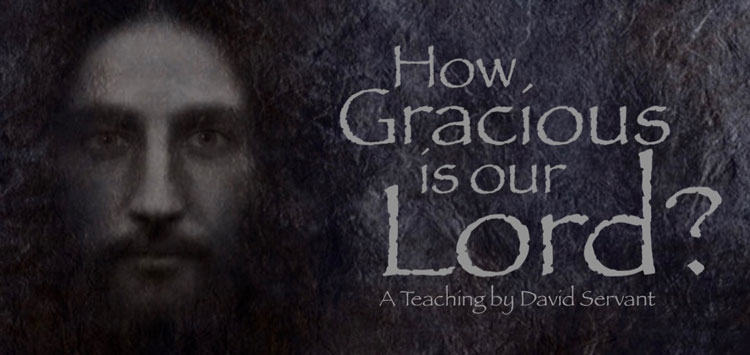 Yet at least 30 times in the New Testament epistles the words "grace" and "Lord" are found in the same verse. In 13 of those verses, the grace spoken of is directly attributed to either "the Lord Jesus," "the Lord Jesus Christ," "our Lord," or "our Lord Jesus Christ."
So, it is certainly safe to say that Jesus is a gracious Lord. Praise God for that. Let's start by considering Christ's lordship, and then we'll consider His grace. We're interested, not in a lopsided understanding, but a balanced one.