Jesus' Olivet Discourse—so named because He delivered it on the Mt. of Olives while overlooking Jerusalem and the temple—included three parables that are often misinterpreted. They are the Parables of the Unfaithful Servant, Ten Virgins, and Talents. They are followed by Jesus' foretelling of the judgment of the sheep and the goats which, although not a parable, is often misinterpreted just like the three parables that precede it.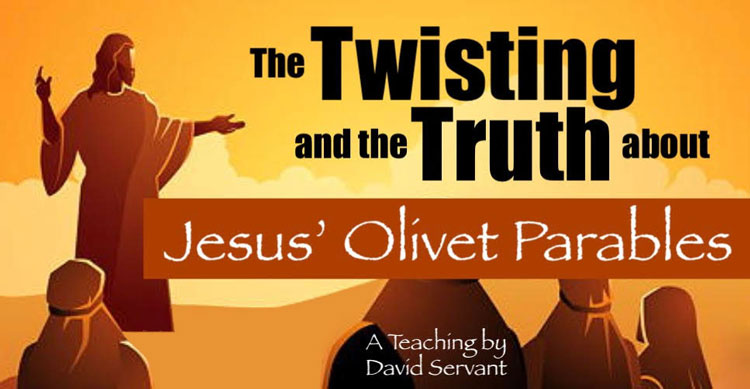 Let's start by taking a look at the Parable of the Ten Virgins (Matt. 25:1-13).
The big question facing everyone who reads it is the identity of the five foolish virgins. In the end, they are denied entrance to the wedding feast, and the Lord tells them, "Truly I say to you, I do not know you" (Matt. 25:12).
So, do they represent people who were never saved, or do they represent those who were once saved, but who forfeited their salvation? That is a hotly-debated question in Christian circles. Let's consider the evidence.