PLEASE NOTE: This e-teaching is not appropriate for children, preadolescents, and many adolescents.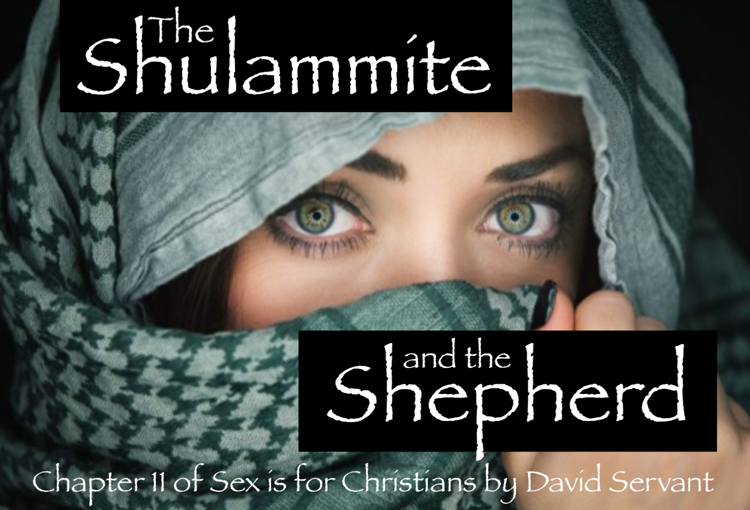 I adjure you, O daughters of Jerusalem,
If you find my beloved,
As to what you will tell him:
For I am lovesick.

What kind of beloved is your beloved,
O most beautiful among women?
What kind of beloved is your beloved,
That thus you adjure us?

My beloved is dazzling and ruddy,
Outstanding among ten thousand.
His head is like gold, pure gold;
His locks are like clusters of dates
And black as a raven.
His eyes are like doves
Beside streams of water,
Bathed in milk,
And reposed in their setting.
His cheeks are like a bed of balsam,
Banks of sweet-scented herbs;
His lips are lilies
Dripping with liquid myrrh.
His hands are rods of gold
Set with beryl;
His abdomen is carved ivory
Inlaid with sapphires.
His legs are pillars of alabaster
Set on pedestals of pure gold;
His appearance is like Lebanon
Choice as the cedars.
His mouth is full of sweetness.
And he is wholly desirable.
This is my beloved and this is my friend,
O daughters of Jerusalem (Song 5:8-16).
Although the Shulammite's metaphors and similes regarding her beloved husband may seem unusual to most modern readers, there is no mistaking one thing: she liked him very much. And although it is probably safe to assume he was a young man of good character, her admiration of him (that you just read) focuses on his face and body. Take note that we are still reading from the Bible, and it is safe to assume that her enthusiasm over an attractive male was God-given. So this is not an "unspiritual" topic.