You have, perhaps, heard of the "tiny house movement." If you haven't, a quick search on the internet for "tiny house" will yield about 55 million results. One could say that tiny houses are quite big these days.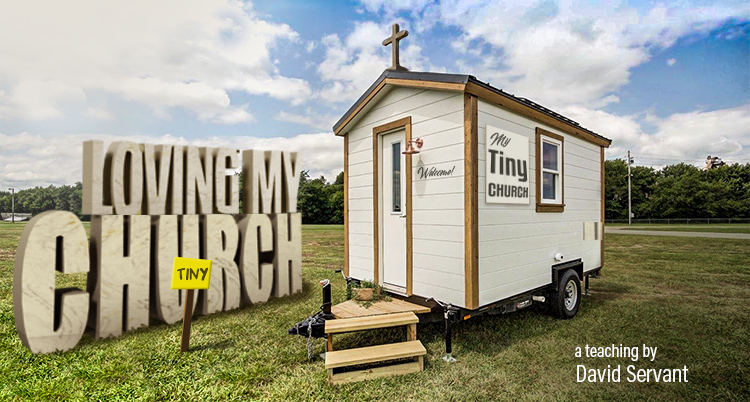 The folks who are living in tiny houses seem to love them, elated over the benefits of simplified living. They speak of how nice it is to live in just a few hundred square feet of space and being free of debt, clutter, major maintenance and so on.
Of course, as much as those of us in the "not-so-tiny-house movement" (still the majority) might admire tiny-house enthusiasts, we can think of a few disadvantages to tiny houses. Like "you can't have any kids," and "it's kind of nice to live in more than one room," and "forget about having friends come for dinner during inclement weather," or "can't let visitors stay overnight."
In any case, there are definitely "different strokes for different folks." And although I'm an unlikely candidate for scaling down into a tiny house, I have surprised myself by scaling down into a tiny church (which meets in my not-so-tiny house).