News sometimes travels very fast among Amish folks! So perhaps you've already heard about the Johnsonburg Awakening. I've been blessed to have witnessed it from the day it began, which was January 31st of this year. That was the day I met Jonas ——–, an Amish minister who had been born again a few weeks earlier, and Levi ——–, an Amish bishop who had been born again a few years earlier.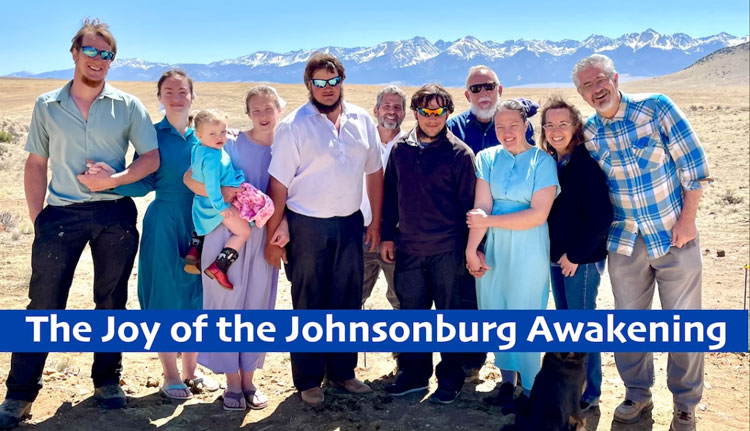 Both of those Amish men, of course, had been baptized when they were teenagers, and according to what many Amish people believe, that is when they were supposed to have been born again. But by the time I met them, they both had come to realize that they had not actually been born again when they were baptized as teenagers. When they were baptized then, they said and did everything they were expected to say and do, but they did not possess a genuine heart-faith in Jesus Christ. It wasn't until years later that they truly believed in Jesus—as evidenced by their genuine repentance and subsequent heart-obedience to His commandments. That is when they were truly born again.
When someone truly believes in Jesus, Jesus becomes their Lord, because that is who He is. Jesus is Lord, and He is mentioned as "Lord" hundreds of times in the New Testament. If Jesus is not your Lord, you don't actually believe in Him. You may think you do, but you don't. As the apostle James wrote, faith without works is dead, useless, and cannot save anyone (see James 2:14-26). And as the apostle Paul wrote, "For to this end Christ died and lived again, that He might be Lord both of the dead and of the living" (Rom. 14:9).