The Bible is full of verses about healing. There are many stories and promises about God's power to heal, starting from the Old Testament to the healing ministry of Jesus Christ and beyond. God's promise to heal includes physical healing, spiritual healing, emotional healing, relational healing and more.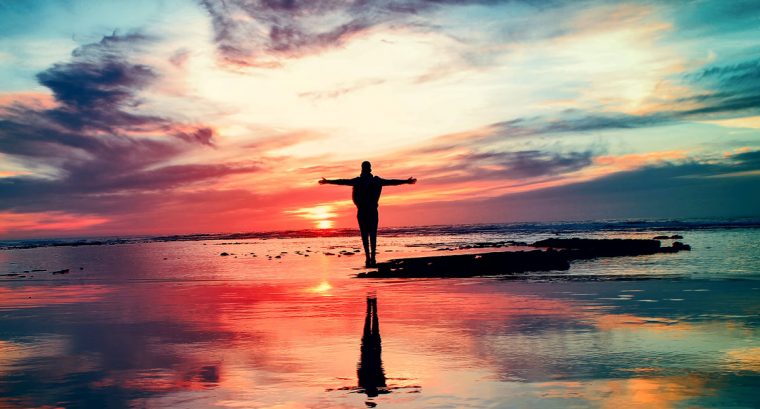 Whether you are facing health problems, emotional trauma or relationship conflicts, God's Word holds the promises and encouragement you need to trust Him for healing. We hope this collection of verses below will encourage and strengthen you as you choose to believe in God's healing power. (All verses are taken from the New American Standard Version of the Bible.)
Bible Verses About Physical Healing
The Bible is full of stories and promises about physical healing. Jesus performed many healing miracles. Below are several verses on this subject.
But He was pierced for our offenses,
He was crushed for our wrongdoings;
The punishment for our well-being was laid upon Him,
And by His wounds we are healed. – Isaiah 53:5
And He said to her, "Daughter, your faith has made you well; go in peace and be cured of your disease." – Mark 5:34
And He Himself brought our sins in His body up on the cross, so that we might die to sin and live for righteousness; by His wounds you were healed. – 1 Peter 2:24
Bible Verses About Emotional and Spiritual Healing
Sometimes we need healing from emotional and spiritual trauma or brokenness. God's Word has plenty to say about being healed inwardly. Below are several verses on this subject.
My son, pay attention to my words;
Incline your ear to my sayings.
They are not to escape from your sight;
Keep them in the midst of your heart.
For they are life to those who find them,
And healing to all their body. – Proverbs 4:20-22
"Come to Me, all who are weary and burdened, and I will give you rest. Take My yoke upon you and learn from Me, for I am gentle and humble in heart, and you will find rest for your souls. For My yoke is comfortable, and My burden is light." – Matthew 11:28-30
He gives strength to the weary,
And to the one who lacks might He increases power. – Isaiah 40:29
Bible Verses About Relational Healing
Conflict is a reality of life in a fallen, sinful world. But God's desire is for relational healing and reconciliation. Below are some verses on this subject.
With all humility and gentleness, with patience, bearing with one another in love, – Ephesians 4:2
Be kind to one another, compassionate, forgiving each other, just as God in Christ also has forgiven you. – Ephesians 4:32
Is Healing In The Atonement?
Is healing in the atonement? In other words, is healing a part of what Jesus secured for Christians when He died on the cross? In this video series, David Servant explains his view on this subject, encouraging listeners to have faith in God's willingness to heal them!
Every Mention of the words "Healing" or "Heal" in the Bible
We've included every mention of the words "healing" or "heal" in the NASB below. We hope reflecting on these verses will deepen your knowledge of God's Word!
Bible Verses About Healing in Proverbs
It will be healing to your body And refreshment to your bones. – Proverbs 3:8
For they are life to those who find them, And healing to all their body. – Proverbs 4:22
Therefore his disaster will come suddenly; Instantly he will be broken and there will be no healing – Proverbs 6:15
There is one who speaks rashly like the thrusts of a sword, But the tongue of the wise brings healing. – Proverbs 12:18
A wicked messenger falls into adversity, But a faithful messenger brings healing. – Proverbs 13:17
Pleasant words are a honeycomb, Sweet to the soul and healing to the bones. – Proverbs 16:24
Bible Verses About Healing in Isaiah
And the Lord will strike Egypt, striking but healing; so they will return to the Lord, and He will respond to their pleas and heal them. – Isaiah 19:22
Bible Verses About Healing in Jeremiah
We waited for peace, but no good came; For a time of healing, but behold, terror! – Jeremiah 8:15
My sorrow is beyond healing, My heart is faint within me! – Jeremiah 8:18
Have You completely rejected Judah? Or have You loathed Zion? Why have You stricken us so that we are beyond healing? We waited for peace, but nothing good came; And for a time of healing, but behold, terror! – Jeremiah 14:19
There is no one to plead your cause; No healing for your sore, No recovery for you. – Jeremiah 30:13
Behold, I am going to bring to it healing and a remedy, and I will heal them; and I will reveal to them an abundance of peace and truth. – Jeremiah 33:6
Go up to Gilead and obtain balm, Virgin daughter of Egypt! You have used many remedies in vain; There is no healing for you. – Jeremiah 46:11
We applied healing to Babylon, but she was not healed; Abandon her and let's each go to his own country, For her judgment has reached to heaven And it rises to the clouds. – Jeremiah 51:9
Bible Verses About Healing in Ezekiel
"Son of man, I have broken the arm of Pharaoh king of Egypt; and, behold, it has not been bound up for healing or wrapped with a bandage, so that it may be strong to wield the sword. – Ezekiel 30:21
And by the river on its bank, on one side and on the other, will grow all kinds of trees for food. Their leaves will not wither and their fruit will not fail. They will bear fruit every month because their water flows from the sanctuary, and their fruit will be for food and their leaves for healing." – Ezekiel 47:12
Bible Verses About Healing in Malachi
But for you who fear My name, the sun of righteousness will rise with healing in its wings; and you will go forth and frolic like calves from the stall. – Malachi 4:2
Bible Verses About Healing in Matthew
Jesus was going about in all of Galilee, teaching in their synagogues and proclaiming the gospel of the kingdom, and healing every disease and every sickness among the people. – Matthew 4:23
Jesus was going through all the cities and villages, teaching in their synagogues and proclaiming the gospel of the kingdom, and healing every disease and every sickness. – Matthew 9:35
Bible Verses About Healing in Mark
And they were casting out many demons and were anointing with oil many sick people and healing them. – Mark 6:13
Bible Verses About Healing in Luke
Now while the sun was setting, all those who had any who were sick with various diseases brought them to Him; and He was laying His hands on each one of them and healing them. – Luke 4:40
One day He was teaching, and there were some Pharisees and teachers of the Law sitting there who had come from every village of Galilee and Judea, and from Jerusalem; and the power of the Lord was present for Him to perform healing. – Luke 5:17
And all the people were trying to touch Him, because power was coming from Him and healing them all. – Luke 6:19
And He sent them out to proclaim the kingdom of God and to perform healing. – Luke 9:2
And as they were leaving, they began going throughout the villages, preaching the gospel and healing everywhere. – Luke 9:6
But the crowds were aware of this and followed Him; and He welcomed them and began speaking to them about the kingdom of God, and curing those who had need of healing. – Luke 9:11
And He said to them, "Go and tell that fox, 'Behold, I am casting out demons and performing healings today and tomorrow, and on the third day I reach My goal.' – Luke 13:32
Bible Verses About Healing in Acts
For the man on whom this miracle of healing had been performed was more than forty years old. – Acts 4:22
You know of Jesus of Nazareth, how God anointed Him with the Holy Spirit and with power, and how He went about doing good and healing all who were oppressed by the devil, for God was with Him. – Acts 10:38
Bible Verses About Healing in 1 Corinthians
To another faith by the same Spirit, and to another gifts of healing by the one Spirit, – 1 Corinthians 12:9
And God has appointed in the church, first apostles, second prophets, third teachers, then miracles, then gifts of healings, helps, administrations, and various kinds of tongues. – 1 Corinthians 12:28
All do not have gifts of healings, do they? All do not speak with tongues, do they? All do not interpret, do they? – 1 Corinthians 12:30
Bible Verses About Healing in Revelation
In the middle of its street. On either side of the river was the tree of life, bearing twelve kinds of fruit, yielding its fruit every month; and the leaves of the tree were for the healing of the nations. – Revelation 22:2