The Bible has much to say about the subject of beauty. Scripture informs us that God is more focused on inner beauty than outward beauty. God's Word instructs women to focus on their character and not to be consumed with fashion.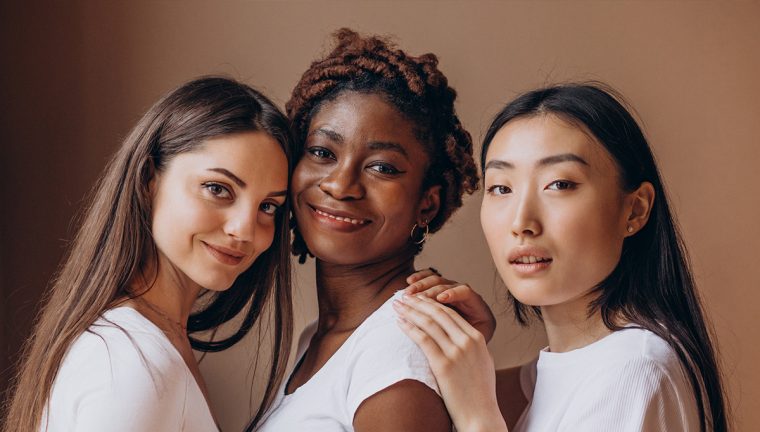 We've compiled several Bible verses below that describe what beauty looks like in God's eyes. We've also included every mention of the word "beauty" in the NASB translation of the Bible.
What the Bible Says About Beauty
God values our character more than our outward appearance. This truth is an encouragement to those who feel inferior because of the way they look and an admonition to focus on the way we live instead.
Charm is deceitful and beauty is vain,
But a woman who fears the Lord, she shall be praised. – Proverbs 31:30
But the Lord said to Samuel, "Do not look at his appearance or at the height of his stature, because I have rejected him; for God does not see as man sees, since man looks at the outward appearance, but the Lord looks at the heart." – 1 Samuel 16:7
What the Bible Says About the Importance of Inner Beauty
Below is instruction and encouragement from God's Word about the importance of inner beauty.
Your adornment must not be merely the external—braiding the hair, wearing gold jewelry, or putting on apparel; but it should be the hidden person of the heart, with the imperishable quality of a gentle and quiet spirit, which is precious in the sight of God. – 1 Peter 3:3-4
Therefore we do not lose heart, but though our outer person is decaying, yet our inner person is being renewed day by day. – 2 Corinthians 4:16
What the Bible Says About Your Beauty
You are created in God's image, which means that He has bestowed great beauty on you.
I will give thanks to You, because I am awesomely and wonderfully made;
Wonderful are Your works,
And my soul knows it very well. – Psalm 139:14
So God created man in His own image, in the image of God He created him; male and female He created them. – Genesis 1:27
Every Mention of the Word "Beauty" in the Bible
We've included all mentions of the word "beauty" in the NASB below. We hope reflecting on these verses will deepen your knowledge of God's Word!
Bible Verses About Beauty in Exodus
And you shall make holy garments for Aaron your brother, for glory and for beauty. – Exodus 28:2
"For Aaron's sons you shall also make tunics; you shall also make sashes for them, and you shall make caps for them, for glory and for beauty. – Exodus 28:40
Bible Verses About Beauty in 2 Samuel
"Your beauty, Israel, is slaughtered on your high places! How the mighty have fallen! – 2 Samuel 1:19
Bible Verses About Beauty in Esther
to bring Queen Vashti before the king with her royal turban in order to display her beauty to the people and the officials, for she was beautiful. – Esther 1:11
Now when the turn came for each young woman to go in to King Ahasuerus, after the end of her twelve months under the regulations for the women—for the days of their beauty treatment were completed as follows: six months with oil of myrrh and six months with balsam oil and the cosmetics for women— – Esther 2:12
Bible Verses About Beauty in Psalms
One thing I have asked from the Lord, that I shall seek: That I may dwell in the house of the Lord all the days of my life, To behold the beauty of the Lord And to meditate in His temple. – Psalm 27:4
Then the King will crave your beauty. Because He is your Lord, bow down to Him. – Psalm 45:11
Out of Zion, the perfection of beauty, God has shone. – Psalm 50:2
Splendor and majesty are before Him, Strength and beauty are in His sanctuary. – Psalm 96:6
Bible Verses About Beauty in Proverbs
She will place on your head a garland of grace; She will present you with a crown of beauty." – Proverbs 4:9
Do not desire her beauty in your heart, Nor let her capture you with her eyelids. – Proverbs 6:25
Charm is deceitful and beauty is vain, But a woman who fears the Lord, she shall be praised. – Proverbs 31:30
Bible Verses About Beauty in Isaiah
On that day the Lord will take away the beauty of their anklets, headbands, crescent ornaments, – Isaiah 3:18
Now it will come about that instead of balsam oil there will be a stench; Instead of a belt, a rope; Instead of well-set hair, a plucked-out scalp; Instead of fine clothes, a robe of sackcloth; And branding instead of beauty. – Isaiah 3:24
On that day the Branch of the Lord will be beautiful and glorious, and the fruit of the earth will be the pride and the beauty of the survivors of Israel. – Isaiah 4:2
And Babylon, the beauty of kingdoms, the glory of the Chaldeans' pride, Will be as when God overthrew Sodom and Gomorrah. – Isaiah 13:19
The Lord of armies has planned it, to defile the pride of all beauty, To despise all the honored of the earth. – Isaiah 23:9
On that day, "A vineyard of beauty, sing of it! – Isaiah 27:2
Woe to the proud crown of the habitually drunk of Ephraim, And to the fading flower of its glorious beauty, Which is at the head of the fertile valley Of those who are overcome with wine! – Isaiah 28:1
And the fading flower of its glorious beauty, Which is at the head of the fertile valley, Will be like the first-ripe fig prior to the summer, Which one sees, And as soon as it is in his hand, He swallows it. – Isaiah 28:4
Your eyes will see the King in His beauty; They will see a distant land. – Isaiah 33:17
The craftsman of wood extends a measuring line; he outlines it with a marker. He works it with carving knives and outlines it with a compass, and makes it like the form of a man, like the beauty of mankind, so that it may sit in a house. – Isaiah 44:13
You will also be a crown of beauty in the hand of the Lord, And a royal headband in the hand of your God. – Isaiah 62:3
Bible Verses About Beauty in Lamentations
All who pass along the way Clap their hands in ridicule at you; They hiss and shake their heads At the daughter of Jerusalem: "Is this the city of which they said, 'Perfect in beauty, A joy to all the earth'?" – Lamentations 2:15
Bible Verses About Beauty in Ezekiel
Then your fame spread among the nations on account of your beauty, for it was perfect because of My splendor which I bestowed on you," declares the Lord God. – Ezekiel 16:14
"But you trusted in your beauty and became unfaithful because of your fame, and you poured out your obscene practices on every passer-by to whom it might be tempting. – Ezekiel 16:15
You built yourself a high place at the beginning of every street and made your beauty abominable, and you spread your legs to every passer-by and multiplied your obscene practice. – Ezekiel 16:25
and say to Tyre, who sits at the entrance to the sea, merchant of the peoples to many coastlands, 'This is what the Lord God says: "Tyre, you have said, 'I am perfect in beauty.' – Ezekiel 27:3
Your borders are in the heart of the seas; Your builders have perfected your beauty. – Ezekiel 27:4
The sons of Arvad and your army were on your walls, all around, and the Gammadim were in your towers. They hung their shields on your walls all around; they perfected your beauty. – Ezekiel 27:11
Therefore, behold, I am going to bring strangers against you, The most ruthless of the nations. And they will draw their swords Against the beauty of your wisdom And profane your splendor. – Ezekiel 28:7
"Son of man, take up a song of mourning over the king of Tyre and say to him, 'This is what the Lord God says: "You had the seal of perfection, Full of wisdom and perfect in beauty. – Ezekiel 28:12
Your heart was haughty because of your beauty; You corrupted your wisdom by reason of your splendor. I threw you to the ground; I put you before kings, That they may see you. – Ezekiel 28:17
The cedars in God's garden could not match it; The junipers could not compare with its branches, And the plane trees could not match its branches. No tree in God's garden could compare with it in its beauty. – Ezekiel 31:8
'Whom do you surpass in beauty? Go down and make your bed with the uncircumcised.' – Ezekiel 32:19
Bible Verses About Beauty in Zechariah
For how great will their loveliness and beauty be! Grain will make the young men flourish, and new wine, the virgins. – Zechariah 9:17
Bible Verses About Beauty in James
For the sun rises with its scorching heat and withers the grass; and its flower falls off and the beauty of its appearance is destroyed; so also the rich person, in the midst of his pursuits, will die out. – James 1:11