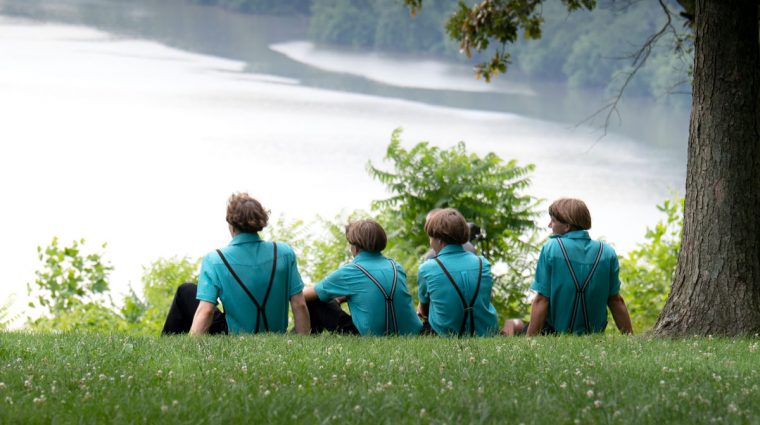 Before the apostle Paul was a Christian, he was a Jew known as Saul, from the city of Tarsus. Not only was Paul formerly a Jew, he was an extraordinary Jew, years later describing himself as "a Hebrew of Hebrews; as to the Law, a Pharisee; as to zeal, a persecutor of the church; as to the righteousness which is in the Law, found blameless" (Philippians 3:5-6).
You probably know, however, that as Saul was on the road to Damascus to arrest and imprison Christians, God knocked him to the ground with a blinding light. Obviously, God was not pleased with him, and Saul heard a voice from heaven ask him, "Saul, Saul, why are you persecuting Me?" Up until that moment, Saul thought he was serving God, but he quickly realized that, by persecuting Christians, he was persecuting Jesus, the person whom all the Christians believed was God's Son. Big mistake!
That began Saul's spiritual journey, during which he learned many valuable lessons.
You may not realize it, but you could be just like Saul. You, too, may think you are on the right path, but God may be about to knock you to the ground, at least in a figurative sense, and set you on a very different course.
One of the first lessons Jesus taught Saul was that he was entirely wrong about the way to become accepted by God. It was not by trying to keep all of the Jewish laws written by Moses. Rather, it was by believing in Jesus. Paul later wrote about that very error in his letter to the Christians in Rome:
I know what enthusiasm they [the Jews] have for God, but it is misdirected zeal. For they don't understand God's way of making people right with himself. Refusing to accept God's way, they cling to their own way of getting right with God by trying to keep the law (Romans 10:3-4).
He similarly wrote to the Christians in Philippi:
I no longer count on my own righteousness through obeying the law; rather, I become righteous through faith in Christ. For God's way of making us right with himself depends on faith (Philippians 3:9).
So, perhaps you are just like Saul. Up until now, you've thought that the way to become right in God's eyes is to keep many laws. If you are Amish, you probably have not only been trying to keep God's laws, but also trying to keep many man-made laws (that can't be found in the Bible). And like all other Amish people, you've been failing at keeping both!
So, God has some good news for you, just as He had for Saul: It is impossible for you to be good enough to earn a right standing before God, so God has provided another way. That way is through faith in Jesus, the Son of God who died for all of your sins, as we just read. By dying for your sins, Jesus paid the penalty you deserve, and that makes it possible for God to completely forgive every sin you've ever committed. That is why the Bible declares that eternal life is not something to earn. Rather, it is a gift:
The free gift of God is eternal life in Christ Jesus our Lord (Romans 6:23).
But there is still more good news about God's way of making people right with Him.
When you believe in Jesus, God not only forgives all your sins, but He places His Holy Spirit in you, and His Spirit makes you into a new person, spiritually. This is something Jesus taught another Pharisee named Nicodemus. He told Nicodemus that, unless he was born again, he would never see or enter God's kingdom. Then He explained that He was not talking about a physical rebirth, but a spiritual rebirth of his heart. And He told Nicodemus how he could experience it:
"And as Moses lifted up the bronze snake on a pole in the wilderness, so the Son of Man must be lifted up [on a cross], so that everyone who believes in him will have eternal life. For this is how God loved the world: He gave his one and only Son, so that everyone who believes in him will not perish but have eternal life" (John 3:14-16).
When God puts His Holy Spirit into those who believe in Jesus, they are empowered to live a holy life that pleases God. They are "new creations in Christ" (2 Corinthians 5:17). The Holy Spirit helps all believers obey all of Jesus' commandments (but not man-made rules that aren't in the Bible). That is the second part of how God makes people right with Him.
So, perhaps you are like Paul once was, trying to mistakenly earn your way to heaven. But now, like Saul, you have been figuratively knocked over with some words from heaven. Don't wait any longer to believe, truly believe that is, that Jesus is God's Son. As soon as you do, all your sins will be forgiven, and you will be born again! You will be a different person!
Then, find others who've also been reborn, and start telling everyone what has happened to you!