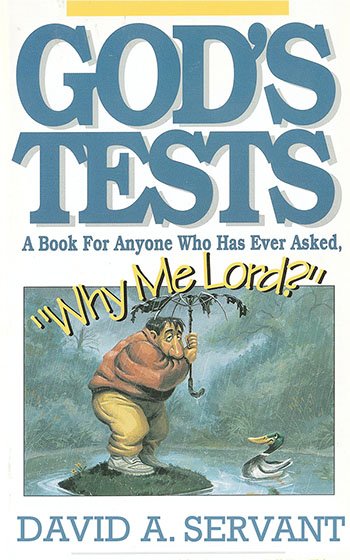 "If God loves me, why am I facing these difficulties? What did I do to deserve this? Am I being chastened by God or attacked by the devil? Is God trying to teach me something in all of this?"
If you've ever found yourself asking those kinds of questions, then this book is for you. David Servant offers satisfying, understandable answers to life's trials and dilemmas. Drawing from the many biblical examples of God testing individuals, he concludes that victory is always God's ultimate will, and that there is no reason for any believer to remain in the valley of defeat. Your faith in God can deliver you, and you can pass every test!
Part 1: All About Tests
Chapter 4: The God Who Watches
Chapter 5: The Training of the Twelve
Chapter 6: Jesus Tests the Sick
Part 2: Who's in Control Here?
Chapter 8: God's Sovereignty and Our Authority
Chapter 9: God's Restraining Power Over Satan
Chapter 10: Satan – Tool of God's Judgment
Chapter 11: The God of this World
Chapter 12: The Judgment of God
Part 3: Tried and Found True
Chapter 13: S.I.T.s, M.I.T.s, and D.I.T.s
Part 4: Wrapping it Up
Chapter 18: When Christians are Persecuted