Serving others may seem like a humble act. But in the eyes of God, it is an act of a true leader. Jesus once washed His disciple's feet to demonstrate the importance of serving others. He didn't just teach us through words but through His ministry here on earth and His personal example.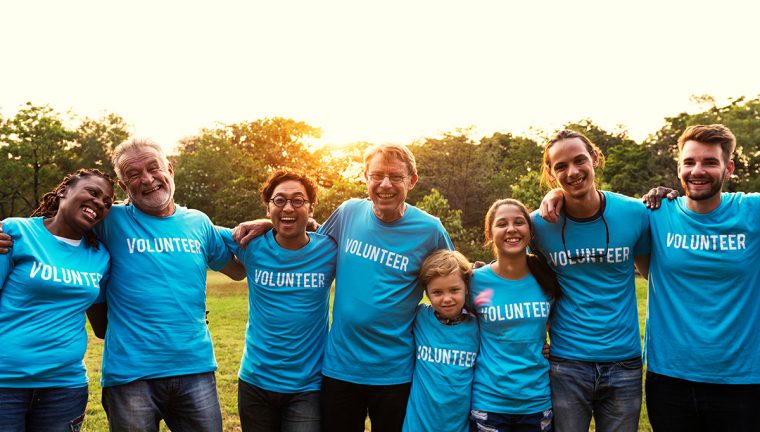 Below are verses we've collected on the subject of service. We've also included every mention of the word "service" in the NASB translation. We hope that these verses are a help to you as you study God's Word.
What Does the Bible Say About Serving Others?
Serving others is an opportunity that God has given to us so that we can both be blessed and be a blessing.
One who is gracious to a poor person lends to the Lord, and He will repay him for his good deed. – Proverbs 19:17
One who is generous will be blessed because he gives some of his food to the poor. – Proverbs 22:9
Bible Verses About Glorifying God in Serving Others
Serving others glorifies God and is an act of obedience to is His command to serve just as He did.
Your light must shine before people in such a way that they may see your good works, and glorify your Father who is in heaven. – Matthew 5:16
And do not neglect to do good and share, for with such sacrifices God is pleased. – Hebrews 13:16
Bible Verses About Serving Others as an Expression of Our Love for God
Serving others is one way to express our love and obedience towards God.
This is My commandment, that you love one another, just as I have loved you. – John 15:12
You shall love your neighbor as yourself. There is no other commandment greater than these. Mark 12:31
In everything I showed you that by working hard in this way you must help the weak and remember the words of the Lord Jesus, that He Himself said, 'It is more blessed to give than to receive. – Acts 20:35
Every Mention of the word "Service" in the Bible
We've included every mention of the word "service" in the NASB below. We hope reflecting on these verses will deepen your knowledge of God's Word!
Bible Verses About Service in Genesis
Complete the week of this one, and we will give you the other also for the service which you shall serve with me, for another seven years." – Genesis 29:27
Give me my wives and my children for whom I have served you, and let me go; for you yourself know my service which I have rendered you." –
Genesis 30:26
Bible Verses About Service in Exodus
All the utensils of the tabernacle used in all its service, and all its pegs, and all the pegs of the courtyard, shall be of bronze. – Exodus 27:19
And you shall take the atonement money from the sons of Israel and give it for the service of the tent of meeting, so that it may be a memorial for the sons of Israel before the Lord, to make atonement for yourselves." – Exodus 30:16
And everyone whose heart stirred him and everyone whose spirit moved him came and brought the Lord's contribution for the work of the tent of meeting and for all its service, and for the holy garments. – Exodus 35:21
Everyone who could make a contribution of silver and bronze brought the Lord's contribution; and everyone who was in possession of acacia wood for any work of the service brought it. – Exodus 35:24
This is the number of the things for the tabernacle, the tabernacle of the testimony, as they were counted according to the command of Moses, for the service of the Levites, by the hand of Ithamar the son of Aaron the priest. – Exodus 38:21
alternating a bell and a pomegranate all around on the hem of the robe for the service, just as the Lord had commanded Moses. – Exodus 39:26
the hangings for the courtyard, its pillars and its bases, and the curtain for the gate of the courtyard, its ropes and its pegs, and all the equipment for the service of the tabernacle, for the tent of meeting; – Exodus 39:40
Bible Verses About Service in Leviticus
'Now if a countryman of yours becomes so poor with regard to you that he sells himself to you, you shall not subject him to a slave's service. – Leviticus 25:39
Bible Verses About Service in Numbers
But the Levites shall camp around the tabernacle of the testimony, so that there will be no divine wrath against the congregation of the sons of Israel. So the Levites shall be responsible for service to the tabernacle of the testimony." – Numbers 1:53
They shall perform the duties for him and for the whole congregation in front of the tent of meeting, to do the service of the tabernacle. – Numbers 3:7
They shall also take care of all the furnishings of the tent of meeting, along with the duties of the sons of Israel, to do the service of the tabernacle. – Numbers 3:8
and the curtains of the courtyard, the curtain for the entrance of the courtyard which is around the tabernacle and the altar, and its ropes, according to all the service concerning them. – Numbers 3:26
Now their duties included the ark, the table, the lampstand, the altars, the utensils of the sanctuary with which they minister, the curtain, and all the service concerning them; – Numbers 3:31
Now the appointment of duties of the sons of Merari included the framework of the tabernacle, its bars, its pillars, its bases, all its equipment, and all the service concerning them, – Numbers 3:36
from thirty years old and upward, even to fifty years old, everyone who can enter the service of ministry to do work in the tent of meeting. – Numbers 4:3
and they shall take all the utensils of service, with which they serve in the sanctuary, and put them in a violet cloth and cover them with a covering of fine leather, and put them on the carrying bars. – Numbers 4:12
from thirty years old and upward to fifty years old you shall count them: all who can enter to perform service, to do the work in the tent of meeting. – Numbers 4:23
This is the service of the families of the Gershonites, in serving and in carrying: – Numbers 4:24
and the curtains of the courtyard, the curtain for the entrance of the gate of the courtyard that is around the tabernacle and the altar, and their ropes and all the equipment for their service; and everything that is to be done by them, they shall perform. – Numbers 4:26
All the service of the sons of the Gershonites, that is, all their loads and all their work, shall be performed at the command of Aaron and his sons; and you shall assign to them as a duty all their loads. – Numbers 4:27
This is the service of the families of the sons of the Gershonites in the tent of meeting; and their duties shall be under the direction of Ithamar the son of Aaron the priest. – Numbers 4:28
from thirty years old and upward, even to fifty years old, you shall count them, everyone who can enter the service to do the work of the tent of meeting. – Numbers 4:30
Now this is the duty of their loads, for all their service in the tent of meeting: the boards of the tabernacle, its bars, its pillars, and its bases, – Numbers 4:31
and the pillars around the courtyard and their bases, their pegs, and their ropes, with all their equipment and with all their service; and you shall assign by names of the men the items that each is to carry. – Numbers 4:32
This is the service of the families of the sons of Merari, according to all their service in the tent of meeting, under the direction of Ithamar the son of Aaron the priest." – Numbers 4:33
from thirty years old and upward even to fifty years old, everyone who could enter the service for work in the tent of meeting. – Numbers 4:35
from thirty years old and upward even to fifty years old, everyone who could enter the service for work in the tent of meeting— – Numbers 4:39
from thirty years old and upward even to fifty years old, everyone who could enter the service for work in the tent of meeting— Numbers 4:43
from thirty years old and upward even to fifty years old, everyone who could enter to do the work of service and the work of carrying in the tent of meeting— Numbers 4:47
"Accept these things from them, that they may be used in the service of the tent of meeting, and you shall give them to the Levites, to each man according to his service." – Numbers 7:5
Two carts and four oxen he gave to the sons of Gershon, according to their service, – Numbers 7:7
and four carts and eight oxen he gave to the sons of Merari, according to their service, under the direction of Ithamar the son of Aaron the priest. – Numbers 7:8
But he did not give any to the sons of Kohath, because theirs was the service of the holy objects, which they carried on the shoulder. – Numbers 7:9
Aaron then shall present the Levites before the Lord as a wave offering from the sons of Israel, so that they may qualify to perform the service of the Lord. – Numbers 8:11
And I have given the Levites as a gift to Aaron and to his sons from among the sons of Israel, to perform the service of the sons of Israel at the tent of meeting and to make atonement on behalf of the sons of Israel, so that there will be no affliction among the sons of Israel due to their approaching the sanctuary." – Numbers 8:19
Then after that the Levites went in to perform their service in the tent of meeting before Aaron and his sons; just as the Lord had commanded Moses concerning the Levites, so they did to them. – Numbers 8:22
"This is what applies to the Levites: from twenty-five years old and upward they shall enter to perform service in the work of the tent of meeting. – Numbers 8:24
But at the age of fifty years they shall retire from service in the work and not work anymore. – Numbers 8:25
Is it too small an honor for you that the God of Israel has singled you out from the congregation of Israel, to bring you near to Himself, to perform the service of the tabernacle of the Lord, and to stand before the congregation to minister to them; – Numbers 16:9
They shall join you and perform the duties of the tent of meeting, for all the service of the tent; but an unauthorized person shall not come near you. – Numbers 18:4
Behold, I Myself have taken your fellow Levites from among the sons of Israel; they are a gift to you, dedicated to the Lord, to perform the service for the tent of meeting. – Numbers 18:6
But you and your sons with you shall attend to your priesthood for everything that concerns the altar and inside the veil, and you are to perform service. I am giving you the priesthood as a service that is a gift, and the unauthorized person who comes near shall be put to death." – Numbers 18:7
"To the sons of Levi, behold, I have given all the tithe in Israel as an inheritance, in return for their service which they perform, the service of the tent of meeting. – Numbers 18:21
Only the Levites shall perform the service of the tent of meeting, and they shall bear their own guilt; it shall be a permanent statute throughout your generations, and among the sons of Israel they shall have no inheritance. – Numbers 18:23
You may eat it anywhere, you and your households, for it is your compensation in return for your service in the tent of meeting. – Numbers 18:31
But Moses was angry with the officers of the army, the commanders of thousands and the commanders of hundreds, who had come from service in the war.- Numbers 31:14
Bible Verses About Service in Deuteronomy
"It shall not seem difficult for you when you set him free, because he has given you six years with double the service of a hired worker; so the Lord your God will bless you in whatever you do. – Deuteronomy 15:18
Bible Verses About Service in Proverbs
rather, it shall be a witness between us and you and between our generations after us, that we are to perform the service of the Lord before Him with our burnt offerings, our sacrifices, and with our peace offerings, so that your sons will not say to our sons in time to come, "You have no portion in the Lord."' – Joshua 22:27
Bible Verses About Service in Joshua
rather, it shall be a witness between us and you and between our generations after us, that we are to perform the service of the Lord before Him with our burnt offerings, our sacrifices, and with our peace offerings, so that your sons will not say to our sons in time to come, "You have no portion in the Lord."' – Joshua 22:27
Bible Verses About Service in 1 Samuel
Then Elkanah went to his home at Ramah. But the boy continued to attend to the service of the Lord before Eli the priest. – 1 Samuel 2:11
Now the boy Samuel was attending to the service of the Lord before Eli. And word from the Lord was rare in those days; visions were infrequent. – 1 Samuel 3:1
Bible Verses About Service in 1 Kings
and the food of his table, the seating of his servants, the service of his waiters and their attire, his cupbearers, and his burnt offerings which he offered at the house of the Lord, she was breathless. – 1 Kings 10:5
Bible Verses About Service in 2 Kings
And they took away the pots, the shovels, the shears, the spoons, and all the bronze utensils which were used in temple service. – 2 Kings 25:14
Bible Verses About Service in 1 Chronicles
Now these are the ones whom David appointed over the service of song in the house of the Lord, after the ark rested there. – 1 Chronicles 6:31
Their kinsmen the Levites were appointed for all the service of the tabernacle of the house of God. – 1 Chronicles 6:48
All these were the sons of Asher, heads of the fathers' houses, choice, valiant mighty men, and heads of the leaders. And the number of them registered by genealogy for service in war was twenty-six thousand men. – 1 Chronicles 7:40
and their relatives, heads of their fathers' households, 1,760 competent men for the work of the service of the house of God. – 1 Chronicles 9:13
Shallum the son of Kore, the son of Ebiasaph, the son of Korah, and his relatives of his father's house, the Korahites, were in charge of the work of the service, doorkeepers of the tent; and their fathers had been in charge of the camp of the Lord, keepers of the entrance. – 1 Chronicles 9:19
So they and their sons were in charge of the gates of the house of the Lord, the house of the tent, in their divisions of service. – 1 Chronicles 9:23
Now some of them were in charge of the utensils of the service, for they counted them when they brought them in and when they took them out. – 1 Chronicles 9:28
These were the sons of Levi according to their fathers' households, the heads of the fathers' households of those among them who were counted, in the number of names by their head count, doing the work for the service of the house of the Lord, from twenty years old and upward. – 1 Chronicles 23:24
Also, the Levites will no longer need to carry the tabernacle and all its utensils for its service." – 1 Chronicles 23:26
For their office is to assist the sons of Aaron with the service of the house of the Lord, in the courtyards and in the chambers, and in the purification of all holy things, and the work of the service of the house of God, – 1 Chronicles 23:28
So they are to perform the duties of the tent of meeting, the holy place, and of assisting the sons of Aaron their relatives, for the service of the house of the Lord. – 1 Chronicles 23:32
Moreover, David and the commanders of the army set apart for the service some of the sons of Asaph, Heman, and Jeduthun, who were to prophesy with lyres, harps, and cymbals; and the number of those who performed this service was: – 1 Chronicles 25:1
All of these were under the direction of their father to sing in the house of the Lord, with cymbals, harps, and lyres, for the service of the house of God. Asaph, Jeduthun, and Heman were under the direction of the king. – 1 Chronicles 25:6
All these were of the sons of Obed-edom; they and their sons and relatives were able men with strength for the service, sixty-two from Obed-edom. – 1 Chronicles 26:8
As for the Hebronites, Hashabiah and his relatives, 1,700 capable men, were responsible for the affairs of Israel west of the Jordan, for all the work of the Lord and the service of the king. – 1 Chronicles 26:30
also for the divisions of the priests and the Levites and for all the work of the service of the house of the Lord and for all the utensils of service in the house of the Lord; – 1 Chronicles 28:13
for the golden utensils, by weight of gold for all utensils for every service; for all the silver utensils, by weight of silver for all utensils for every service; – 1 Chronicles 28:14
Then David said to his son Solomon, "Be strong and courageous, and act; do not fear nor be dismayed, for the Lord God, my God, is with you. He will not fail you nor forsake you until all the work for the service of the house of the Lord is finished. – 1 Chronicles 28:20
Now behold, there are the divisions of the priests and the Levites for all the service of the house of God, and every willing man of any skill will be with you in all the work for all kinds of service. The officials also and all the people will be entirely at your command." – 1 Chronicles 28:21
and for the service of the house of God they gave five thousand talents and ten thousand darics of gold, ten thousand talents of silver, eighteen thousand talents of brass, and a hundred thousand talents of iron. – 1 Chronicles 29:7
Bible Verses About Service in 2 Chronicles
Now according to the ordinance of his father David, he appointed the divisions of the priests for their service, and the Levites for their duties of praise and ministering before the priests according to the daily rule, and the gatekeepers by their divisions at every gate; for this is what David, the man of God, had commanded. – 2 Chronicles 8:14
But they will become his slaves, so that they may learn the difference between My service and the service of the kingdoms of the countries." – 2 Chronicles 12:8
The king and Jehoiada gave it to those who did the work of the service of the house of the Lord; and they hired masons and carpenters to restore the house of the Lord, and also workers in iron and bronze to repair the house of the Lord. – 2 Chronicles 24:12
When they had finished, they brought the rest of the money before the king and Jehoiada; and it was made into utensils for the house of the Lord, utensils for the service and the burnt offerings, and pans and utensils of gold and silver. And they offered burnt offerings in the house of the Lord continually, all the days of Jehoiada. – 2 Chronicles 24:14
There were also many burnt offerings with the fat of the peace offerings and the drink offerings for the burnt offerings. So the service of the house of the Lord was established again. – 2 Chronicles 29:35
And Hezekiah appointed the divisions of the priests and the Levites by their divisions, each according to his service, both the priests and the Levites, for burnt offerings and for peace offerings, to serve and to give thanks and to praise in the gates of the camp of the Lord. – 2 Chronicles 31:2
Every work which he began in the service of the house of God in the Law and in the commandment, seeking his God, he did with all his heart and prospered. – 2 Chronicles 31:21
He appointed the priests to their offices and encouraged them in the service of the house of the Lord. – 2 Chronicles 35:2
So the service was prepared, and the priests stood at their positions and the Levites by their divisions according to the king's command. – 2 Chronicles 35:10
The singers, the sons of Asaph, were also at their positions according to the command of David, Asaph, Heman, and Jeduthun the king's seer; and the gatekeepers at each gate did not have to leave their service, because their kinsmen the Levites prepared for them. – 2 Chronicles 35:15
So all the service of the Lord was prepared on that day to celebrate the Passover, and to offer burnt offerings on the altar of the Lord according to the command of King Josiah. – 2 Chronicles 35:16
Bible Verses About Service in Ezra
Now because we are in the service of the palace, and it is not fitting for us to see the king's shame, for this reason we have sent word and informed the king, – Ezra 4:14
Then they appointed the priests to their divisions and the Levites in their sections for the service of God in Jerusalem, as it is written in the Book of Moses. – Ezra 6:18
Also the utensils which are given to you for the service of the house of your God, deliver in full before the God of Jerusalem. – Ezra 7:19
and 220 of the temple servants, whom David and the officials had provided for the service of the Levites, all of them designated by name. – Ezra 8:20
Bible Verses About Service in Nehemiah
We also imposed on ourselves the obligation to contribute yearly a third of a shekel for the service of the house of our God: – Nehemiah 10:32
Now the overseer of the Levites in Jerusalem was Uzzi the son of Bani, the son of Hashabiah, the son of Mattaniah, the son of Mica, from the sons of Asaph, who were the singers for the service of the house of God. – Nehemiah 11:22
Also Bakbukiah and Unni, their brothers, stood opposite them in their service divisions. – Nehemiah 12:9
For they performed the worship of their God and the service of purification, together with the singers and the gatekeepers in accordance with the command of David and of his son Solomon. – Nehemiah 12:45
I also discovered that the portions of the Levites had not been given to them, so the Levites and the singers who performed the service had gone away, each to his own field. – Nehemiah 13:10
Remember me for this, my God, and do not wipe out my loyal deeds which I have performed for the house of my God and its services. – Nehemiah 13:14
Bible Verses About Service in Isaiah
And it will be on the day when the Lord gives you rest from your hardship, your turmoil, and from the harsh service in which you have been enslaved, – Isaiah 14:3
And the work of righteousness will be peace, And the service of righteousness, quietness and confidence forever. – Isaiah 32:17
"Also the foreigners who join themselves to the Lord, To attend to His service and to love the name of the Lord, To be His servants, every one who keeps the Sabbath so as not to profane it, And holds firmly to My covenant; – Isaiah 56:6
Bible Verses About Service in Jeremiah
"Woe to him who builds his house without righteousness, And his upstairs rooms without justice, Who uses his neighbor's services without pay And does not give him his wages, – Jeremiah 22:13
Now on the tenth day of the fifth month, which was the nineteenth year of King Nebuchadnezzar, king of Babylon, Nebuzaradan the captain of the bodyguard, who was in the service of the king of Babylon, came to Jerusalem. – Jeremiah 52:12
They also took the pots, the shovels, the snuffers, the basins, the pans, and all the bronze vessels which were used in temple service. – Jeremiah 52:18
Bible Verses About Service in Ezekiel
Nevertheless I will appoint them to take responsibility for the house, of all its service and of everything that shall be done in it. – Ezekiel 44:14
Bible Verses About Service in Daniel
The king also allotted for them a daily ration from the king's choice food and from the wine which he drank, and ordered that they be educated for three years, at the end of which they were to enter the king's personal service. – Daniel 1:5
And the king talked with them, and out of them all not one was found like Daniel, Hananiah, Mishael, and Azariah; so they entered the king's personal service. – Daniel 1:19
Bible Verses About Service in Zechariah
"The Lord of armies says this: 'If you walk in My ways and perform My service, then you will both govern My house and be in charge of My courtyards, and I will grant you free access among these who are standing here. – Zechariah 3:7
Bible Verses About Service in Luke
Now it happened that while he was performing his priestly service before God in the appointed order of his division, – Luke 1:8
When the days of his priestly service were concluded, he went back home. – Luke 1:23
Bible Verses About Service in John
They will ban you from the synagogue, yet an hour is coming for everyone who kills you to think that he is offering a service to God. – John 16:2
Bible Verses About Service in Romans
who are Israelites, to whom belongs the adoption as sons and daughters, the glory, the covenants, the giving of the Law, the temple service, and the promises; – Romans 9:4
Therefore I urge you, brothers and sisters, by the mercies of God, to present your bodies as a living and holy sacrifice, acceptable to God, which is your spiritual service of worship. – Romans 12:1
if service, in the act of serving; or the one who teaches, in the act of teaching; – Romans 12:7
For they were pleased to do so, and they are indebted to them. For if the Gentiles have shared in their spiritual things, they are indebted to do them a service also in material things. – Romans 15:27
that I may be rescued from those who are disobedient in Judea, and that my service for Jerusalem may prove acceptable to the saints; – Romans 15:31
Bible Verses About Service in 1 Corinthians
Do you not know that those who perform sacred services eat the food of the temple, and those who attend regularly to the altar have their share from the altar? – 1 Corinthians 9:13
for a wide door for effective service has opened to me, and there are many adversaries. – 1 Corinthians 16:9
Bible Verses About Service in 2 Corinthians
For the ministry of this service is not only fully supplying the needs of the saints, but is also overflowing through many thanksgivings to God. – 2 Corinthians 9:12
Bible Verses About Service in Ephesians
not by way of eye-service, as people-pleasers, but as slaves of Christ, doing the will of God from the heart. – Ephesians 6:6
With goodwill render service, as to the Lord, and not to people, – Ephesians 6:7
Bible Verses About Service in Philippians
But even if I am being poured out as a drink offering upon the sacrifice and service of your faith, I rejoice and share my joy with you all. – Philippians 2:17
because he came close to death for the work of Christ, risking his life to compensate for your absence in your service to me. – Philippians 2:30
Bible Verses About Service in Colossians
Slaves, obey those who are your human masters in everything, not with eye-service, as people-pleasers, but with sincerity of heart, fearing the Lord. – Colossians 3:22
Bible Verses About Service in 1 Timothy
I thank Christ Jesus our Lord, who has strengthened me, because He considered me faithful, putting me into service, – 1 Timothy 1:12
Bible Verses About Service in 2 Timothy
the Lord grant to him to find mercy from the Lord on that day—and you know very well what services he rendered at Ephesus. – 2 Timothy 1:18
No soldier in active service entangles himself in the affairs of everyday life, so that he may please the one who enlisted him. – 2 Timothy 2:4
Only Luke is with me. Take along Mark and bring him with you, for he is useful to me for service. – 2 Timothy 4:11
Bible Verses About Service in Philemon
whom I wanted to keep with me, so that in your behalf he might be at my service in my imprisonment for the gospel; – Philemon 1:13
Bible Verses About Service in Hebrews
Are they not all ministering spirits, sent out to provide service for the sake of those who will inherit salvation? – Hebrews 1:14
Therefore, since we receive a kingdom which cannot be shaken, let's show gratitude, by which we may offer to God an acceptable service with reverence and awe; – Hebrews 12:28
Bible Verses About Service in Revelation
'I know your deeds, and your love and faith, and service and perseverance, and that your deeds of late are greater than at first. – Revelation 2:19