If you're curious about what the Bible has to say about anger, you'll discover that it is filled with verses on this subject! From the Old Testament to the New Testament, Scripture provides a lot of instruction on how to handle this raw human emotion.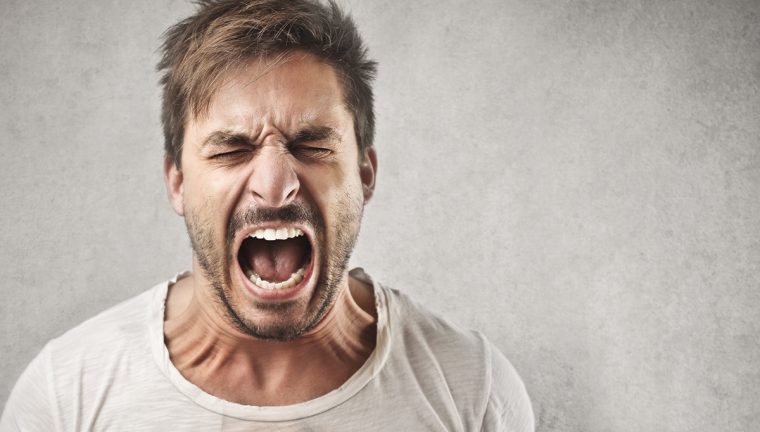 We've included several verses on the topic of anger below as well as every mention of the word "anger" in the NASB translation of the Bible. We hope that they are helpful to you in your personal study of God's Word.
What the Bible Says About Anger
The majority of the time that the Bible mentions anger, it is portrayed in a negative way.
Cease from anger and abandon wrath;
Do not get upset; it leads only to evildoing. – Psalm 37:8
One who is slow to anger has great understanding;
But one who is quick-tempered exalts foolishness. – Proverbs 14:29
Bible Verses To Help Manage Your Anger
The Bible provides counsel on how to respond to and control feelings of anger when they arise.
Let the peace of Christ, to which you were indeed called in one body, rule in your hearts; and be thankful. – Colossians 3:15
But You, Lord, are a compassionate and gracious God,
Slow to anger and abundant in mercy and truth. – Psalm 86:15
What the Bible Says To Do When Angry
When feelings of anger seem overpowering, Scripture provides an action plan.
Be angry, and yet do not sin; do not let the sun go down on your anger, – Ephesians 4:26
A gentle answer turns away wrath,
But a harsh word stirs up anger. – Proverbs 15:1
Every Mention of the Word "Anger" in the Bible
We've included all mentions of the word "anger" in the NASB below. We hope reflecting on these verses will deepen your knowledge of God's Word!
Bible Verses About Anger in Genesis
until your brother's anger against you subsides and he forgets what you did to him. Then I will send word and get you from there. Why should I lose you both in one day?" – Genesis 27:45

Then Jacob's anger burned against Rachel, and he said, "Am I in the place of God, who has withheld from you the fruit of the womb?" – Genesis 30:2

Now when his master heard the words of his wife which she spoke to him, saying, "This is what your slave did to me," his anger burned. – Genesis 39:19

May my soul not enter into their council; May my glory not be united with their assembly; For in their anger they killed men, And in their self-will they lamed oxen. – Genesis 49:6

Cursed be their anger, for it is fierce; And their wrath, for it is cruel. I will scatter them in Jacob, And disperse them among Israel. – Genesis 49:7

Bible Verses About Anger in Exodus

Then the anger of the Lord burned against Moses, and He said, "Is there not your brother Aaron the Levite? I know that he speaks fluently. And moreover, behold, he is coming out to meet you; when he sees you, he will be overjoyed. – Exodus 4:14

And all these servants of yours will come down to me and bow themselves before me, saying, 'Go out, you and all the people who follow you,' and after that I will go out." And he left Pharaoh in the heat of anger. – Exodus 11:8

And in the greatness of Your excellence You overthrow those who rise up against You; You send out Your burning anger, and it consumes them like chaff. – Exodus 15:7

and My anger will be kindled, and I will kill you with the sword, and your wives shall become widows and your children fatherless. – Exodus 22:24

So now leave Me alone, that My anger may burn against them and that I may destroy them; and I will make of you a great nation." – Exodus 32:10

Then Moses pleaded with the Lord his God, and said, "Lord, why does Your anger burn against Your people whom You have brought out from the land of Egypt with great power and with a mighty hand? – Exodus 32:11

Why should the Egyptians talk, saying, 'With evil motives He brought them out, to kill them on the mountains and to destroy them from the face of the earth'? Turn from Your burning anger and relent of doing harm to Your people. – Exodus 32:12

And it came about, as soon as Moses approached the camp, that he saw the calf and the people dancing; and Moses' anger burned, and he threw the tablets from his hands and shattered them to pieces at the foot of the mountain. – Exodus 32:19

And Aaron said, "Do not let the anger of my lord burn; you know the people yourself, that they are prone to evil. – Exodus 32:22

Then the Lord passed by in front of him and proclaimed, "The Lord, the Lord God, compassionate and merciful, slow to anger, and abounding in faithfulness and truth; – Exodus 34:6

Bible Verses About Anger in Numbers

Now the people became like those who complain of adversity in the ears of the Lord; and the Lord heard them and His anger was kindled, and the fire of the Lord burned among them and consumed some at the outskirts of the camp. – Numbers 11:1

Now Moses heard the people weeping throughout their families, each one at the entrance of his tent; and the anger of the Lord became very hot, and Moses was displeased. – Numbers 11:10

While the meat was still between their teeth, before it was chewed, the anger of the Lord was kindled against the people, and the Lord struck the people with a very severe plague. – Numbers 11:33

And the anger of the Lord burned against them and He departed. – Numbers 12:9

'The Lord is slow to anger and abundant in mercy, forgiving wrongdoing and violation of His Law; but He will by no means leave the guilty unpunished, inflicting the punishment of the fathers on the children to the third and the fourth generations.' – Numbers 14:18

Then Balak's anger burned against Balaam, and he struck his hands together; and Balak said to Balaam, "I called you to curse my enemies, but behold, you have persisted in blessing them these three times! – Numbers 24:10

And the Lord said to Moses, "Take all the leaders of the people and execute them in broad daylight before the Lord, so that the fierce anger of the Lord may turn away from Israel." – Numbers 25:4

So the Lord's anger burned on that day, and He swore, saying, – Numbers 32:10

So the Lord's anger burned against Israel, and He made them wander in the wilderness for forty years, until the entire generation of those who had done evil in the sight of the Lord came to an end. – Numbers 32:13

Now behold, you have risen up in your fathers' place, born of sinful men, to add still more to the burning anger of the Lord against Israel. – Numbers 32:14

Bible Verses About Anger in Deuteronomy

"When you father children and have grandchildren, and you grow old in the land, and you act corruptly, and make an idol in the form of anything, and do what is evil in the sight of the Lord your God to provoke Him to anger, – Deuteronomy 4:25

for the Lord your God who is in the midst of you is a jealous God; so follow Him, or else the anger of the Lord your God will be kindled against you, and He will wipe you off the face of the earth. – Deuteronomy 6:15

For they will turn your sons away from following Me, and they will serve other gods; then the anger of the Lord will be kindled against you and He will quickly destroy you. – Deuteronomy 7:4

Remember, do not forget how you provoked the Lord your God to anger in the wilderness; from the day that you left the land of Egypt until you arrived at this place, you have been rebellious against the Lord. – Deuteronomy 9:7

Even at Horeb you provoked the Lord to anger, and the Lord was so angry with you that He would have destroyed you. – Deuteronomy 9:8

Then I fell down before the Lord like the first time, for forty days and nights; I neither ate bread nor drank water, because of all your sin which you had committed by doing what was evil in the sight of the Lord, to provoke Him to anger. – Deuteronomy 9:18

For I was afraid of the anger and the rage with which the Lord was angry with you so as to destroy you; but the Lord listened to me that time as well. – Deuteronomy 9:19

"Then at Taberah, at Massah, and at Kibroth-hattaavah you kept provoking the Lord to anger. – Deuteronomy 9:22

Otherwise, the anger of the Lord will be kindled against you, and He will shut up the sky so that there will be no rain, and the ground will not yield its produce; then you will quickly perish from the good land which the Lord is giving you. – Deuteronomy 11:17

Nothing at all from what is designated for destruction is to cling to your hand, in order that the Lord may turn from His burning anger and show mercy to you, and have compassion on you and make you increase, just as He has sworn to your fathers, – Deuteronomy 13:17

Otherwise, the avenger of blood might pursue him in the heat of his anger, and overtake him because the way is long, and take his life, though he was not sentenced to death since he had not hated him previously. – Deuteronomy 19:6

The Lord will not be willing to forgive him, but rather the anger of the Lord and His wrath will burn against that person, and every curse that is written in this book will lie upon him, and the Lord will wipe out his name from under heaven. – Deuteronomy 29:20

All its land is brimstone and salt, burned debris, unsown and unproductive, and no grass grows on it, like the overthrow of Sodom and Gomorrah, Admah and Zeboiim, which the Lord overthrew in His anger and in His wrath.' – Deuteronomy 29:23

All the nations will say, 'Why has the Lord done all this to this land? Why this great outburst of anger?' – Deuteronomy 29:24

Therefore, the anger of the Lord burned against that land, to bring upon it every curse which is written in this book; – Deuteronomy 29:27

and the Lord uprooted them from their land in anger, fury, and in great wrath, and hurled them into another land, as it is this day.' – Deuteronomy 29:28

Then My anger will be kindled against them on that day, and I will abandon them and hide My face from them, and they will be consumed, and many evils and troubles will find them; so they will say on that day, 'Is it not because our God is not among us that these evils have found us?' – Deuteronomy 31:17

For I know that after my death you will behave very corruptly and turn from the way which I have commanded you; and evil will confront you in the latter days, because you will do that which is evil in the sight of the Lord, provoking Him to anger with the work of your hands." – Deuteronomy 31:29

They made Him jealous with strange gods; With abominations they provoked Him to anger. – Deuteronomy 32:16

They have made Me jealous with what is not God; They have provoked Me to anger with their idols. So I will make them jealous with those who are not a people; I will provoke them to anger with a foolish nation, – Deuteronomy 32:21

For a fire has flared in My anger, And it burns to the lowest part of Sheol, And devours the earth with its yield, And sets on fire the foundations of the mountains. – Deuteronomy 32:22

Bible Verses About Anger in Joshua

But the sons of Israel acted unfaithfully regarding the things designated for destruction, for Achan, the son of Carmi, the son of Zabdi, the son of Zerah, from the tribe of Judah, took some of the designated things; therefore the anger of the Lord burned against the sons of Israel. – Joshua 7:1

Then they erected over him a large heap of stones that stands to this day, and the Lord turned from the fierceness of His anger. Therefore the name of that place has been called the Valley of Achor to this day. – Joshua 7:26

When you violate the covenant of the Lord your God, which He commanded you, and you go and serve other gods and bow down to them, then the anger of the Lord will burn against you, and you will perish quickly from the good land which He has given you." – Joshua 23:16

Bible Verses About Anger in Judges

and they abandoned the Lord, the God of their fathers, who had brought them out of the land of Egypt, and they followed other gods from the gods of the peoples who were around them, and bowed down to them; so they provoked the Lord to anger. – Judges 2:12

Then the anger of the Lord burned against Israel, and He handed them over to plunderers, and they plundered them; and He sold them into the hands of their enemies around them, so that they could no longer stand against their enemies. – Judges 2:14

So the anger of the Lord burned against Israel, and He said, "Because this nation has violated My covenant which I commanded their fathers, and has not listened to My voice, – Judges 2:20

Then the anger of the Lord was kindled against Israel, so that He sold them into the hand of Cushan-rishathaim, king of Mesopotamia; and the sons of Israel served Cushan-rishathaim for eight years. – Judges 3:8

Then Gideon said to God, "Do not let Your anger burn against me, so that I may speak only one more time; please let me put You to the test only one more time with the fleece: let it now be dry only on the fleece, and let there be dew on all the ground." – Judges 6:39

God has handed over to you the leaders of Midian, Oreb and Zeeb; and what was I able to do in comparison with you?" Then their anger toward him subsided when he said that. – Judges 8:3

When Zebul the leader of the city heard the words of Gaal the son of Ebed, his anger burned. – Judges 9:30

And the anger of the Lord burned against Israel, and He sold them into the hands of the Philistines, and into the hands of the sons of Ammon. – Judges 10:7

Then the Spirit of the Lord rushed upon him, and he went down to Ashkelon and killed thirty men of them and took what they were wearing and gave the outfits of clothes to those who told the riddle. And his anger burned, and he went up to his father's house. – Judges 14:19

Bible Verses About Anger in 1 Samuel

Now Eliab his oldest brother heard him when he spoke to the men; and Eliab's anger burned against David and he said, "Why is it that you have come down? And with whom have you left those few sheep in the wilderness? I myself know your insolence and the wickedness of your heart; for you have come down in order to see the battle." – 1 Samuel 17:28

Then Saul's anger burned against Jonathan, and he said to him, "You son of a perverse, rebellious woman! Do I not know that you are choosing the son of Jesse to your own shame, and to the shame of your mother's nakedness? – 1 Samuel 20:30

Then Jonathan got up from the table in the heat of anger, and did not eat food on the second day of the new moon, because he was worried about David since his father had insulted him. – 1 Samuel 20:34

Now one of the young men told Abigail, Nabal's wife, saying, "Behold, David sent messengers from the wilderness to greet our master, and he spoke to them in anger. – 1 Samuel 25:14

Bible Verses About Anger in 2 Samuel

And the anger of the Lord burned against Uzzah, and God struck him down there for his irreverence; and he died there by the ark of God. – 2 Samuel 6:7

Then David's anger burned greatly against the man, and he said to Nathan, "As the Lord lives, the man who has done this certainly deserves to die! – 2 Samuel 12:5

Now the anger of the Lord burned against Israel again, and He incited David against them to say, "Go, count Israel and Judah." – 2 Samuel 24:1

Bible Verses About Anger in 1 Kings

you also have done more evil than all who were before you, and you have gone and made for yourself other gods and cast metal images to provoke Me to anger, and have thrown Me behind your back— 1 Kings 14:9

"For the Lord will strike Israel, just as a reed sways in the water; and He will uproot Israel from this good land which He gave to their fathers, and will scatter them beyond the Euphrates River, because they have made their Asherim, provoking the Lord to anger. – 1 Kings 14:15

and because of the sins of Jeroboam which he committed, and into which he misled Israel, because of his provocation with which he provoked the Lord God of Israel to anger. – 1 Kings 15:30

"Since I exalted you from the dust and made you leader over My people Israel, and you have walked in the way of Jeroboam and have misled My people Israel into sin, provoking Me to anger with their sins, – 1 Kings 16:2

Moreover, the word of the Lord through the prophet Jehu the son of Hanani came against Baasha and his household, both because of all the evil that he did in the sight of the Lord, provoking Him to anger with the work of his hands, by being like the house of Jeroboam, and because he struck it. – 1 Kings 16:7

for all the sins of Baasha and the sins of his son Elah, which they committed and into which they misled Israel, provoking the Lord God of Israel to anger with their idols. – 1 Kings 16:13

For he walked entirely in the way of Jeroboam the son of Nebat and in his sins into which he misled Israel, provoking the Lord God of Israel to anger with their idols. –
1 Kings 16:26

Ahab also made the Asherah. So Ahab did more to provoke the Lord God of Israel to anger than all the kings of Israel who were before him. – 1 Kings 16:33

and I will make your house like the house of Jeroboam the son of Nebat, and like the house of Baasha the son of Ahijah, because of the provocation with which you have provoked Me to anger, and because you have misled Israel into sin. – 1 Kings 21:22

So he served Baal and worshiped him, and provoked the Lord God of Israel to anger, according to all that his father had done. – 1 Kings 22:53

Bible Verses About Anger in 2 Kings

Then the king of Moab took his oldest son who was to reign in his place, and offered him as a burnt offering on the wall. And great anger came upon Israel, and they departed from him and returned to their own land. – 2 Kings 3:27

So the anger of the Lord was kindled against Israel, and He continually handed them over to Hazael king of Aram, and to Ben-hadad, the son of Hazael. – 2 Kings 13:3

And he made his son pass through the fire, interpreted signs, practiced divination, and used mediums and spiritists. He did great evil in the sight of the Lord, provoking Him to anger. – 2 Kings 21:6

because they have done evil in My sight, and have been provoking Me to anger since the day their fathers came from Egypt, even to this day.'" – 2 Kings 21:15

Since they have abandoned Me and have burned incense to other gods so that they may provoke Me to anger with all the work of their hands, My wrath burns against this place, and it shall not be quenched.'" – 2 Kings 22:17

Then Josiah also removed all the houses of the high places which were in the cities of Samaria, which the kings of Israel had constructed, provoking the Lord to anger; and he did to them just as he had done in Bethel. – 2 Kings 23:19

Nevertheless, the Lord did not turn from the fierceness of His great wrath with which His anger burned against Judah, because of all the provocations with which Manasseh had provoked Him. – 2 Kings 23:26

For it was due to the anger of the Lord that this happened in Jerusalem and Judah, until He cast them out of His presence. And Zedekiah revolted against the king of Babylon. – 2 Kings 24:20

Bible Verses About Anger in 1 Chronicles

But the anger of the Lord burned against Uzza, so He struck him because he had put out his hand toward the ark; and he died there before God. – 1 Chronicles 13:10

Bible Verses About Anger in 2 Chronicles

And when he humbled himself, the anger of the Lord turned away from him, so as not to destroy him completely; and conditions were also good in Judah. – 2 Chronicles 12:12

Then Amaziah dismissed the troops which came to him from Ephraim, to go home; so their anger burned against Judah, and they returned home in fierce anger. – 2 Chronicles 25:10

So the anger of the Lord burned against Amaziah, and He sent him a prophet who said to him, "Why have you sought the gods of the people who have not saved their own people from your hand?" – 2 Chronicles 25:15

Now then, listen to me and return the captives whom you captured from your brothers, for the burning anger of the Lord is against you." – 2 Chronicles 28:11

and said to them, "You must not bring the captives in here, for you are proposing to bring guilt upon us before the Lord, adding to our sins and our guilt; for our guilt is great, and His burning anger is against Israel." – 2 Chronicles 28:13

In every city of Judah he made high places to burn incense to other gods, and provoked the Lord, the God of his fathers, to anger. – 2 Chronicles 28:25

Now it is in my heart to make a covenant with the Lord God of Israel, so that His burning anger may turn away from us. – 2 Chronicles 29:10

Now do not stiffen your neck like your fathers, but yield to the Lord and enter His sanctuary which He has consecrated forever, and serve the Lord your God, that His burning anger may turn away from you. – 2 Chronicles 30:8

He also made his sons pass through the fire in the Valley of Ben-hinnom; and he practiced witchcraft, used divination, practiced sorcery, and dealt with mediums and spiritists. He did much evil in the sight of the Lord, provoking Him to anger. – 2 Chronicles 33:6

Since they have abandoned Me and have burned incense to other gods, so that they may provoke Me to anger with all the works of their hands, My wrath will be poured out on this place and it will not be quenched."' – 2 Chronicles 34:25

Bible Verses About Anger in Ezra

For I was ashamed to request from the king troops and horsemen to protect us from the enemy on the way, because we had said to the king, "The hand of our God is favorably disposed to all who seek Him, but His power and His anger are against all those who abandon Him." – Ezra 8:22

Please let our leaders represent all the assembly and have all those in our cities who have married foreign wives come at appointed times, together with the elders and judges of each city, until the fierce anger of our God on account of this matter is turned away from us." – Ezra 10:14

Bible Verses About Anger in Nehemiah

They refused to listen, And did not remember Your wondrous deeds which You performed among them; So they became stubborn and appointed a leader to return to their slavery in Egypt. But You are a God of forgiveness, Gracious and compassionate, Slow to anger and abounding in mercy; And You did not abandon them. – Nehemiah 9:17

Bible Verses About Anger in Esther

And this day the wives of the officials of Persia and Media who have heard about the queen's conduct will talk about it to all the king's officials, and there will be plenty of contempt and anger. –

After these things, when the anger of King Ahasuerus had subsided, he remembered Vashti and what she had done, and what had been decided regarding her. – Esther 2:1

Then Haman went out that day joyful and pleased of heart; but when Haman saw Mordecai at the king's gate and that he did not stand up or tremble before him, Haman was filled with anger against Mordecai. – Esther 5:9

The king then got up in his anger from drinking wine and went into the palace garden; but Haman stayed to beg for his life from Queen Esther, for he saw that harm had been determined against him by the king. – Esther 7:7

So they hanged Haman on the wooden gallows which he had prepared for Mordecai, and the king's anger subsided. – Esther 7:10

Bible Verses About Anger in Job

By the breath of God they perish, And by the blast of His anger they come to an end. – Job 4:9

It is God who removes the mountains, and they do not know how, When He overturns them in His anger. – Job 9:5

"God will not turn back His anger; Beneath Him the helpers of Rahab cower. – Job 9:13

You renew Your witnesses against me And increase Your anger toward me; Hardship after hardship is with me. – Job 10:17

His anger has torn me and hunted me down, He has gnashed at me with His teeth; My enemy glares at me. – Job 16:9

You who tear yourself in your anger— Should the earth be abandoned for your sake, Or the rock moved from its place? – Job 18:4

He has also kindled His anger against me And considered me as His enemy. – Job 19:11

When he fills his belly, God will send His fierce anger on him And rain it on him while he is eating. – Job 20:23

The increase of his house will disappear; His possessions will flow away on the day of His anger. – Job 20:28

"How often is the lamp of the wicked put out, Or does their disaster fall on them? Does God apportion destruction in His anger? – Job 21:17

But the anger of Elihu the son of Barachel the Buzite, of the family of Ram, burned against Job; his anger burned because he justified himself before God. – Job 32:2

And his anger burned against his three friends because they had found no answer, yet they had condemned Job. – Job 32:3

But when Elihu saw that there was no answer in the mouth of the three men, his anger burned. – Job 32:5

And now, because He has not avenged His anger, Nor has He acknowledged wrongdoing well, – Job 35:15

But the godless in heart nurture anger; They do not call for help when He binds them. – Job 36:13

Let out your outbursts of anger, And look at everyone who is arrogant, and humble him. – Job 40:11

Bible Verses About Anger in Psalms

Then He will speak to them in His anger And terrify them in His fury, saying, – Psalm 2:5

For the music director; with stringed instruments, upon an eight-string lyre. A Psalm of David.
Lord, do not rebuke me in Your anger, Nor discipline me in Your wrath. – Psalm 6:1

Arise, Lord, in Your anger; Raise Yourself against the rage of my enemies, And stir Yourself for me; You have ordered judgment. – Psalm 7:6

You will make them as a fiery oven in the time of your anger; The Lord will swallow them up in His wrath, And fire will devour them. – Psalm 21:9

Do not hide Your face from me, Do not turn Your servant away in anger; You have been my help; Do not abandon me nor forsake me, God of my salvation! – Psalm 27:9

For His anger is but for a moment, His favor is for a lifetime; Weeping may last for the night, But a shout of joy comes in the morning. – Psalm 30:5

Cease from anger and abandon wrath; Do not get upset; it leads only to evildoing. – Psalm 37:8

Lord, do not rebuke me in Your wrath, And do not punish me in Your burning anger. – Psalm 38:1

Because of the voice of the enemy, Because of the pressure of the wicked; For they bring down trouble upon me And in anger they hold a grudge against me. – Psalm 55:3

Because of their wickedness, will there be an escape for them? In anger make the peoples fall down, God! – Psalm 56:7

Pour out Your indignation on them, And may Your burning anger overtake them. – Psalm 69:24

God, why have You rejected us forever? Why does Your anger smoke against the sheep of Your pasture? – Psalm 74:1

Has God forgotten to be gracious, Or has He in anger withdrawn His compassion? Selah – Psalm 77:9

Therefore the Lord heard and was full of wrath; And a fire was kindled against Jacob, And anger also mounted against Israel, – Psalm 78:21

The anger of God rose against them And killed some of their strongest ones, And subdued the choice men of Israel. – Psalm 78:31

But He, being compassionate, forgave their wrongdoing and did not destroy them; And often He restrained His anger And did not stir up all His wrath. – Psalm 78:38

He sent His burning anger upon them, Fury and indignation and trouble, A band of destroying angels. – Psalm 78:49

He leveled a path for His anger; He did not spare their souls from death, But turned their lives over to the plague, – Psalm 78:50

You withdrew all Your fury; You turned away from Your burning anger. – Psalm 85:3

Will You be angry with us forever? Will You prolong Your anger to all generations? –
Psalm 85:5

But You, Lord, are a compassionate and gracious God, Slow to anger and abundant in mercy and truth. – Psalm 86:15

Your burning anger has passed over me; Your terrors have destroyed me. – Psalm 88:16

For we have been consumed by Your anger, And we have been terrified by Your wrath. – Psalm 90:7

Who understands the power of Your anger And Your fury, according to the fear that is due You? – Psalm 90:11

Therefore I swore in My anger, They certainly shall not enter My rest." – Psalm 95:11

The Lord is compassionate and gracious, Slow to anger and abounding in mercy. – Psalm 103:8

He will not always contend with us, Nor will He keep His anger forever. – Psalm 103:9

So they provoked Him to anger with their deeds, And a plague broke out among them. – Psalm 106:29

Therefore the anger of the Lord was kindled against His people, And He loathed His inheritance. – Psalm 106:40

Then they would have swallowed us alive, When their anger was kindled against us; – Psalm 124:3

The Lord is gracious and compassionate; Slow to anger and great in mercy. – Psalm 145:8

Bible Verses About Anger in Proverbs

A fool's anger is known at once, But a prudent person conceals dishonor. – Proverbs 12:16

One who is slow to anger has great understanding; But one who is quick-tempered exalts foolishness. – Proverbs 14:29

The king's favor is toward a servant who acts wisely, But his anger is toward him who acts shamefully. – Proverbs 14:35

A gentle answer turns away wrath, But a harsh word stirs up anger. – Proverbs 15:1

A hot-tempered person stirs up strife, But the slow to anger calms a dispute. – Proverbs 15:18

One who is slow to anger is better than the mighty, And one who rules his spirit, than one who captures a city. – Proverbs 16:32

A person's discretion makes him slow to anger, And it is his glory to overlook an offense. – Proverbs 19:11

A person of great anger will suffer the penalty, For if you rescue him, you will only have to do it again. – Proverbs 19:19

The terror of a king is like the roaring of a lion; One who provokes him to anger forfeits his own life. – Proverbs 20:2

A gift in secret subdues anger, And a bribe in an inside pocket, strong wrath. – Proverbs 21:14

Do not make friends with a person given to anger, Or go with a hot-tempered person, – Proverbs 22:24

Otherwise, the Lord will see and be displeased, And turn His anger away from him. – Proverbs 24:18

Wrath is fierce and anger is a flood, But who can stand before jealousy? – Proverbs 27:4

Arrogant people inflame a city, But wise people turn away anger. – Proverbs 29:8

For the churning of milk produces butter, And pressing the nose produces blood; So the churning of anger produces strife. – Proverbs 30:33

Bible Verses About Anger in Ecclesiastes

All his life he also eats in darkness with great irritation, sickness, and anger. – Ecclesiastes 5:17

Do not be eager in your spirit to be angry, For anger resides in the heart of fools. – Ecclesiastes 7:9

Bible Verses About Anger in Isaiah

For this reason the anger of the Lord has burned against His people, And He has stretched out His hand against them and struck them. And the mountains quaked, and their corpses lay like refuse in the middle of the streets. Despite all this, His anger is not spent, But His hand is still stretched out. – Isaiah 5:25

and say to him, 'Take care and be calm, have no fear and do not be fainthearted because of these two stumps of smoldering logs, on account of the fierce anger of Rezin and Aram and the son of Remaliah. – Isaiah 7:4

The Arameans from the east and the Philistines from the west; And they devour Israel with gaping jaws. In spite of all this, His anger does not turn away, And His hand is still stretched out. – Isaiah 9:12

Therefore the Lord does not rejoice over their young men, Nor does He have compassion on their orphans or their widows; For every one of them is godless and an evildoer, And every mouth is speaking foolishness. In spite of all this, His anger does not turn away, And His hand is still stretched out. – Isaiah 9:17

Manasseh devours Ephraim, and Ephraim Manasseh, And together they are against Judah. In spite of all this, His anger does not turn away And His hand is still stretched out. – Isaiah 9:21

Nothing remains but to crouch among the captives Or fall among those killed. In spite of all this, His anger does not turn away And His hand is still stretched out. – Isaiah 10:4

Woe to Assyria, the rod of My anger And the staff in whose hands is My indignation, – Isaiah 10:5

For in a very little while My indignation against you will be ended and My anger will be directed toward their destruction." – Isaiah 10:25

Then you will say on that day, "I will give thanks to You, Lord; For although You were angry with me, Your anger is turned away, And You comfort me. – Isaiah 12:1

I have commanded My consecrated ones, I have also called for My warriors Who boast in My eminence, To execute My anger. – Isaiah 13:3

Behold, the day of the Lord is coming, Cruel, with fury and burning anger, To make the land a desolation; And He will exterminate its sinners from it. –
Isaiah 13:9

Therefore I will make the heavens tremble, And the earth will be shaken from its place At the fury of the Lord of armies In the day of His burning anger. – Isaiah 13:13

Which used to strike the peoples in fury with unceasing strokes, Which subdued the nations in anger with unrestrained persecution. – Isaiah 14:6

Behold, the name of the Lord comes from a remote place; His anger is burning and dense with smoke; His lips are filled with indignation, And His tongue is like a consuming fire; – Isaiah 30:27

And the Lord will cause His voice of authority to be heard, And the descending of His arm to be seen in fierce anger, And in the flame of a consuming fire In cloudburst, downpour, and hailstones. – Isaiah 30:30

For the Lord's anger is against all the nations, And His wrath against all their armies. He has utterly destroyed them, He has turned them over to slaughter. – Isaiah 34:2

Behold, all those who are angered at you will be shamed and dishonored; Those who contend with you will be as nothing and will perish. – Isaiah 41:11

So He poured out on him the heat of His anger And the fierceness of battle; And it set him aflame all around, Yet he did not recognize it; And it burned him, but he paid no attention. – Isaiah 42:25

Pull yourself up! Pull yourself up! Arise, Jerusalem! You who have drunk from the Lord's hand the cup of His anger; The chalice of staggering you have drunk to the dregs. – Isaiah 51:17

This is what your Lord, the Lord, your God Who contends for His people says: "Behold, I have taken from your hand the cup of staggering, The chalice of My anger; You will never drink it again. – Isaiah 51:22

In an outburst of anger I hid My face from you for a moment, But with everlasting favor I will have compassion on you," Says the Lord your Redeemer. – Isaiah 54:8

"I have trodden the wine trough alone, And from the peoples there was no one with Me. I also trod them in My anger And trampled them in My wrath; And their lifeblood is sprinkled on My garments, And I stained all My clothes. – Isaiah 63:3

I trampled down the peoples in My anger And made them drunk with My wrath, And I poured out their lifeblood on the earth." – Isaiah 63:6

For behold, the Lord will come in fire, And His chariots like the whirlwind, To render His anger with fury, And His rebuke with flames of fire. – Isaiah 66:15

Bible Verses About Anger in Jeremiah

You said, 'I am innocent; Surely His anger is turned away from me.' Behold, I will enter into judgment with you Because you say, 'I have not sinned.' – Jeremiah 2:35

Will He be angry forever, Or keep His anger to the end?' Behold, you have spoken And have done evil things, And you have had your own way." – Jeremiah 3:5

Go and proclaim these words toward the north and say, 'Return, faithless Israel,' declares the Lord; 'I will not look at you in anger. For I am gracious,' declares the Lord; 'I will not be angry forever. – Jeremiah 3:12

For this, put on sackcloth, Mourn and wail; For the fierce anger of the Lord Has not turned away from us." – Jeremiah 4:8

I looked, and behold, the fruitful land was a wilderness, And all its cities were pulled down Before the Lord, before His fierce anger. – Jeremiah 4:26

The children gather wood, the fathers kindle the fire, and the women knead dough to make sacrificial cakes for the queen of heaven; and they pour out drink offerings to other gods in order to provoke Me to anger. – Jeremiah 7:18

Therefore this is what the Lord God says: "Behold, My anger and My wrath will be poured out on this place, on human and animal life, and on the trees of the field and the fruit of the ground; and it will burn and not be quenched." – Jeremiah 7:20

Correct me, Lord, but with justice; Not with Your anger, or You will bring me to nothing. – Jeremiah 10:24

They have sown wheat but have harvested thorns, They have strained themselves to no profit. So be ashamed of your produce Because of the fierce anger of the Lord." – Jeremiah 12:13

Then I will make your enemies bring your possessions Into a land that you do not know; For a fire has been kindled in My anger, And it will burn upon you." – Jeremiah 15:14

And you will, even of yourself, let go of your inheritance That I gave you; And I will make you serve your enemies In the land which you do not know; For you have kindled a fire in My anger Which will burn forever. – Jeremiah 17:4

But You, Lord, know All their deadly schemes against me; Do not forgive their wrongdoing Or wipe out their sin from Your sight. But may they be overthrown before You; Deal with them in the time of Your anger! – Jeremiah 18:23

And I Myself will make war against you with an outstretched hand and a mighty arm, and in anger, wrath, and great indignation. – Jeremiah 21:5

The anger of the Lord will not turn back Until He has performed and carried out the purposes of His heart; In the last days you will clearly understand it. – Jeremiah 23:20

and do not follow other gods to serve them and to worship them, and do not provoke Me to anger with the work of your hands, then I will do you no harm.' – Jeremiah 25:6

Yet you have not listened to Me," declares the Lord, "in order to provoke Me to anger with the work of your hands to your own harm. – Jeremiah 25:7

And the peaceful grazing places are devastated Because of the fierce anger of the Lord. – Jeremiah 25:37

He has left His hiding place like the lion; For their land has become a horror Because of the fierceness of the oppressing sword And because of His fierce anger." – Jeremiah 25:38

The fierce anger of the Lord will not turn back Until He has performed and accomplished The intent of His heart. In the latter days you will understand this. – Jeremiah 30:24

And the Chaldeans who are fighting against this city will enter and set this city on fire and burn it, with the houses where people have offered incense to Baal on their roofs and poured out drink offerings to other gods, to provoke Me to anger. – Jeremiah 32:29

For the sons of Israel and the sons of Judah have been doing only evil in My sight since their youth; for the sons of Israel have been only provoking Me to anger by the work of their hands," declares the Lord. – Jeremiah 32:30

"Indeed this city has been to Me a provocation of My anger and My wrath since the day that they built it, even to this day, so that it should be removed from My sight, – Jeremiah 32:31

because of all the evil of the sons of Israel and the sons of Judah which they have done to provoke Me to anger—they, their kings, their leaders, their priests, their prophets, the men of Judah, and the inhabitants of Jerusalem. – Jeremiah 32:32

Behold, I am going to gather them out of all the lands to which I have driven them in My anger, in My wrath, and in great indignation; and I will bring them back to this place and have them live in safety. – Jeremiah 32:37

'While they are coming to fight the Chaldeans and to fill their houses with the bodies of people whom I have struck down in My anger and My wrath, and I have hidden My face from this city because of all their wickedness: – Jeremiah 33:5

Perhaps their pleading will come before the Lord, and everyone will turn from his evil way; for great is the anger and the wrath that the Lord has pronounced against this people." – Jeremiah 36:7

For this is what the Lord of armies, the God of Israel says: "As My anger and wrath have gushed out on the inhabitants of Jerusalem, so My wrath will gush out on you when you enter Egypt. And you will become a curse, an object of horror, an imprecation, and a disgrace; and you will not see this place again." – Jeremiah 42:18

because of their wickedness which they committed to provoke Me to anger by continuing to burn sacrifices and to serve other gods whom they had not known, neither they, you, nor your fathers. – Jeremiah 44:3

Therefore My wrath and My anger gushed out and burned in the cities of Judah and in the streets of Jerusalem, so they have become ruins and a desolation as it is this day. – Jeremiah 44:6

provoking Me to anger with the works of your hands, burning sacrifices to other gods in the land of Egypt where you are entering to reside, so that you may be eliminated and become a curse and a disgrace among all the nations of the earth? – Jeremiah 44:8

So I will shatter Elam before their enemies And before those who seek their lives; And I will bring disaster upon them, Even My fierce anger,' declares the Lord, 'And I will send the sword after them Until I have consumed them. – Jeremiah 49:37

"Come out from her midst, My people, And each of you save yourselves From the fierce anger of the Lord. – Jeremiah 51:45

For because of the anger of the Lord this came about in Jerusalem and Judah, until He drove them out from His presence. And Zedekiah revolted against the king of Babylon. – Jeremiah 52:3

Bible Verses About Anger in Lamentations

"Is it nothing to all you who pass this way? Look and see if there is any pain like my pain Which was inflicted on me, With which the Lord tormented me on the day of His fierce anger. – Lamentations 1:12

How the Lord has covered the daughter of Zion With a cloud in His anger! He has hurled The glory of Israel from heaven to earth, And has not remembered His footstool In the day of His anger. – Lamentations 2:1

In fierce anger He has cut off All the strength of Israel; He has pulled back His right hand From the enemy. And He has burned in Jacob like a flaming fire Consuming on all sides. – Lamentations 2:3

And He has treated His tabernacle violently, like a despised garden; He has destroyed His appointed meeting place. The Lord has caused The appointed feast and Sabbath in Zion to be forgotten, And He has despised king and priest In the indignation of His anger. – Lamentations 2:6

On the ground in the streets Lie young and old; My virgins and my young men Have fallen by the sword. You have put them to death on the day of Your anger, You have slaughtered, without sparing. – Lamentations 2:21

You called as on the day of an appointed feast My terrors on every side; And there was no one who survived or escaped On the day of the Lord's anger. As for those whom I brought forth healthy and whom I raised, My enemy annihilated them." – Lamentations 2:22

You have covered Yourself with anger And pursued us; You have slain and have not spared. – Lamentations 3:43

You will pursue them in anger and eliminate them From under the heavens of the Lord! – Lamentations 3:66

The Lord has expended His wrath, He has poured out His fierce anger; And He has kindled a fire in Zion, And it has consumed its foundations. – Lamentations 4:11

Bible Verses About Anger in Ezekiel

'Then My anger will be spent and I will satisfy My wrath on them, and I will be appeased; then they will know that I, the Lord, have spoken in My zeal, when I have spent My wrath upon them. – Ezekiel 5:13

So it will be a disgrace, an object of abuse, a warning, and an object of horror to the nations that surround you when I execute judgments against you in anger, wrath, and raging reprimands. I, the Lord, have spoken. – Ezekiel 5:15

Now the end is upon you, for I will send My anger against you; I will judge you according to your ways and bring all your abominations upon you. – Ezekiel 7:3

Now I will shortly pour out My wrath on you and expend My anger against you; I will judge you according to your ways and bring on you all your abominations. – Ezekiel 7:8

And He said to me, "Do you see this, son of man? Is it a trivial thing for the house of Judah to commit the abominations which they have committed here, that they have filled the land with violence and provoked Me to anger repeatedly? Yet behold, they are putting the twig to their nose! – Ezekiel 8:17

Therefore, this is what the Lord God says: "I will make a violent wind break out in My wrath. There will also be in My anger a flooding rain and hailstones to consume it in wrath. – Ezekiel 13:13

You also committed prostitution with the Egyptians, your lustful neighbors, and multiplied your obscene practice to provoke Me to anger. – Ezekiel 16:26

But they rebelled against Me and were not willing to listen to Me; they did not throw away, each of them, the detestable things of their eyes, nor did they abandon the idols of Egypt. "Then I resolved to pour out My wrath on them, to use up My anger against them in the midst of the land of Egypt. – Ezekiel 20:8

But the children rebelled against Me; they did not walk in My statutes, nor were they careful to follow My ordinances which, if a person follows them, then he will live by them; they profaned My Sabbaths. So I resolved to pour out My wrath on them, to use up My anger against them in the wilderness. – Ezekiel 20:21

As they gather silver, bronze, iron, lead, and tin into the smelting furnace to blow fire on it in order to melt it, so I will gather you in My anger and in My wrath, and I will place you there and melt you. – Ezekiel 22:20

And I will inflict My vengeance on Edom by the hand of My people Israel. Therefore, they will act in Edom in accordance with My anger and My wrath; so they will know My vengeance," declares the Lord God. – Ezekiel 25:14

therefore as I live," declares the Lord God, "I will deal with you according to your anger and according to your envy which you displayed because of your hatred for them; so I will make Myself known among them when I judge you. – Ezekiel 35:11

It will come about on that day, when Gog comes against the land of Israel," declares the Lord God, "that My fury will mount up in My anger. – Ezekiel 38:18

by putting their threshold by My threshold, and their door post beside My door post, with only the wall between Me and them. And they have defiled My holy name by their abominations which they have committed. So I have consumed them in My anger. – Ezekiel 43:8

Bible Verses About Anger in Daniel

Then Nebuchadnezzar in rage and anger gave orders to bring Shadrach, Meshach, and Abed-nego; then these men were brought before the king. – Daniel 3:13

Lord, in accordance with all Your righteous acts, let now Your anger and Your wrath turn away from Your city Jerusalem, Your holy mountain; for because of our sins and the wrongdoings of our fathers, Jerusalem and Your people have become an object of taunting to all those around us. – Daniel 9:16

"Then in his place one will arise who will allow an oppressor to pass through the Jewel of his kingdom; yet within a few days he will be broken, though not in anger nor in battle. – Daniel 11:20

Bible Verses About Anger in Hosea

The leaders of Judah have become like those who displace a boundary marker; On them I will pour out My anger like water. – Hosea 5:10

For their hearts are like an oven As they approach their plotting; Their anger smolders all night, In the morning it burns like flaming fire. – Hosea 7:6

He has rejected your calf, Samaria, saying, "My anger burns against them!" How long will they be incapable of innocence? – Hosea 8:5

I will not carry out My fierce anger; I will not destroy Ephraim again. For I am God and not a man, the Holy One in your midst, And I will not come in wrath. – Hosea 11:9

Ephraim has provoked God to bitter anger; So his Lord will leave his guilt for bloodshed on him And bring his disgrace back to him. – Hosea 12:14

I gave you a king in My anger, And took him away in My wrath. – Hosea 13:11

I will heal their apostasy, I will love them freely, Because My anger has turned away from them. – Hosea 14:4

Bible Verses About Anger in Joel

And tear your heart and not merely your garments." Now return to the Lord your God, For He is gracious and compassionate, Slow to anger, abounding in mercy And relenting of catastrophe. – Joel 2:13

Bible Verses About Anger in Amos

This is what the Lord says: "For three offenses of Edom, and for four, I will not revoke its punishment, Because he pursued his brother with the sword And stifled his compassion; His anger also tore continually, And he maintained his fury forever. – Amos 1:11

Bible Verses About Anger in Jonah

Who knows, God may turn and relent, and turn from His burning anger so that we will not perish." – Jonah 3:9

Then he prayed to the Lord and said, "Please Lord, was this not what I said when I was still in my own country? Therefore in anticipation of this I fled to Tarshish, since I knew that You are a gracious and compassionate God, slow to anger and abundant in mercy, and One who relents of disaster. – Jonah 4:2

Bible Verses About Anger in Micah

And I will execute vengeance in anger and wrath On the nations which have not obeyed." – Micah 5:15

Who is a God like You, who pardons wrongdoing And passes over a rebellious act of the remnant of His possession? He does not retain His anger forever, Because He delights in mercy. – Micah 7:18

Bible Verses About Anger in Nahum

The Lord is slow to anger and great in power, And the Lord will by no means leave the guilty unpunished. In the gale and the storm is His way, And clouds are the dust beneath His feet. – Nahum 1:3

Who can stand before His indignation? Who can endure the burning of His anger? His wrath gushes forth like fire, And the rocks are broken up by Him. – Nahum 1:6

Bible Verses About Anger in Habakkuk

Lord, I have heard the report about You, and I was afraid. Lord, revive Your work in the midst of the years, In the midst of the years make it known. In anger remember mercy. – Habakkuk 3:2

Did the Lord rage against the rivers, Or was Your anger against the rivers, Or was Your rage against the sea, That You rode on Your horses, On Your chariots of salvation? – Habakkuk 3:8

In indignation You marched through the earth; In anger You trampled the nations. – Habakkuk 3:12

Bible Verses About Anger in Zephaniah

That day is a day of anger, A day of trouble and distress, A day of destruction and desolation, A day of darkness and gloom, A day of clouds and thick darkness, – Zephaniah 1:15

Neither their silver nor their gold Will be able to save them On the day of the Lord's anger; And all the earth will be devoured By the fire of His jealousy, For He will make a complete end, Indeed a horrifying one, Of all the inhabitants of the earth. – Zephaniah 1:18

Before the decree takes effect— The day passes like chaff— Before the burning anger of the Lord comes upon you, Before the day of the Lord's anger comes upon you. – Zephaniah 2:2

Seek the Lord, All you humble of the earth Who have practiced His ordinances; Seek righteousness, seek humility. Perhaps you will remain hidden On the day of the Lord's anger. – Zephaniah 2:3

"Therefore wait for Me," declares the Lord, "For the day when I rise up as a witness. Indeed, My decision is to gather nations, To assemble kingdoms, To pour out on them My indignation, All My burning anger; For all the earth will be devoured By the fire of My zeal. – Zephaniah 3:8

Bible Verses About Anger in Zechariah

"For this is what the Lord of armies says: 'Just as I determined to do harm to you when your fathers provoked Me to anger,' says the Lord of armies, 'and I have not relented, – Zechariah 8:14

"My anger is kindled against the shepherds, And I will punish the male goats; For the Lord of armies has visited His flock, the house of Judah, And will make them like His majestic horse in battle. – Zechariah 10:3

Bible Verses About Anger in Matthew

And his master, moved with anger, handed him over to the torturers until he would repay all that was owed him. – Matthew 18:34

Bible Verses About Anger in Mark

After looking around at them with anger, grieved at their hardness of heart, He said to the man, "Stretch out your hand." And he stretched it out, and his hand was restored. – Mark 3:5

Bible Verses About Anger in Romans

But I say, surely Israel did not know, did they? First Moses says, "I will make you jealous with those who are not a nation, With a foolish nation I will anger you." – Romans 10:19

Bible Verses About Anger in Galatians

idolatry, witchcraft, hostilities, strife, jealousy, outbursts of anger, selfish ambition, dissensions, factions, – Galatians 5:20

Bible Verses About Anger in Ephesians

Be angry, and yet do not sin; do not let the sun go down on your anger, – Ephesians 4:26

All bitterness, wrath, anger, clamor, and slander must be removed from you, along with all malice. – Ephesians 4:31

Fathers, do not provoke your children to anger, but bring them up in the discipline and instruction of the Lord. – Ephesians 6:4

Bible Verses About Anger in Colossians

But now you also, rid yourselves of all of them: anger, wrath, malice, slander, and obscene speech from your mouth. – Colossians 3:8

Bible Verses About Anger in 1 Timothy

Therefore I want the men in every place to pray, lifting up holy hands, without anger and dispute. – 1 Timothy 2:8

Bible Verses About Anger in Hebrews

As I swore in My anger, 'They certainly shall not enter My rest.'" – Hebrews 3:11

For we who have believed enter that rest, just as He has said, "As I swore in My anger, They certainly shall not enter My rest," although His works were finished from the foundation of the world. – Hebrews 4:3

Bible Verses About Anger in James

You know this, my beloved brothers and sisters. Now everyone must be quick to hear, slow to speak, and slow to anger; – James 1:19

for a man's anger does not bring about the righteousness of God. – James 1:20

Bible Verses About Anger in Revelation

he also will drink of the wine of the wrath of God, which is mixed in full strength in the cup of His anger; and he will be tormented with fire and brimstone in the presence of the holy angels and in the presence of the Lamb. – Revelation 14:10