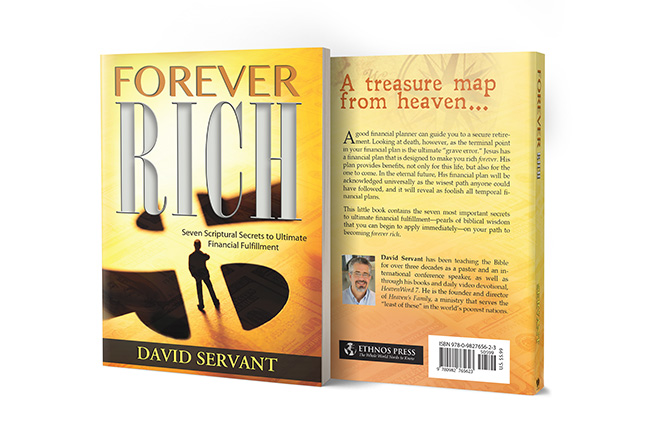 A good financial planner can guide you to a secure retirement. Looking at death, however, as the terminal point in your financial plan is the ultimate "grave error". Jesus has a financial plan that is designed to make you rich forever. His plan provides benefits, not only for this life, but also for the one to come. In the eternal future, His financial plan will be acknowledged universally as the wisest path anyone could have followed, and it will reveal as foolish all temporal financial plans.
Book Details

Publisher: Ethnos Printing
ISBN-13: 978-0982765623
Pages: 91 pages
Soft Cover
Price: $5.99 (free shipping)
These prices are for books and videos shipped within the United States only. For prices on international orders, please
contact us
. Also contact us for discounted pricing on orders of 10 or more copies.