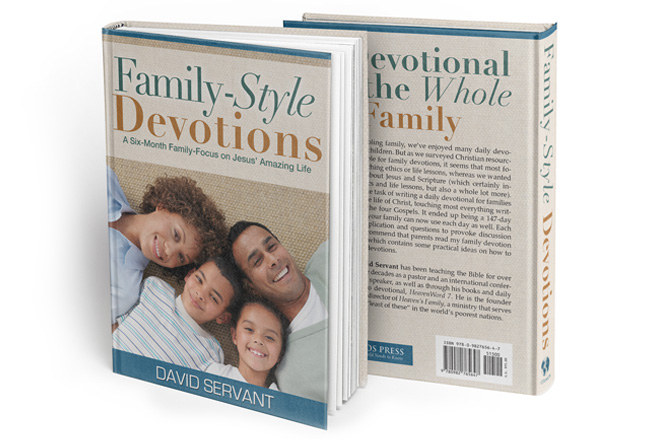 As a home-schooling family, we've enjoyed many daily devotions with our children. But as we surveyed Christian resources that were available for family devotions, it seems that most focused solely on teaching ethics or life lessons, whereas we wanted to teach our kids about Jesus and Scripture (which certainly includes a lot of ethics and life lessons, but also a whole lot more). So I set myself to the task of writing a daily devotional for families that centered on the life of Christ, touching most everything written about Him in the four Gospels. It ended up being a 147-day devotional, which your family can now use each day as well. Each day there is an application and questions to provoke discussion with children.
Book Details

Publisher: Ethnos Printing
ISBN-13: 9780982765647
Pages: 267 pages
Hardcover
Price: $20.00 (free shipping)
These prices are for books and videos shipped within the United States only. For prices on international orders, please
contact us
. Also contact us for discounted pricing on orders of 10 or more copies.