PLEASE NOTE: This e-teaching is not appropriate for children, preadolescents, and many adolescents.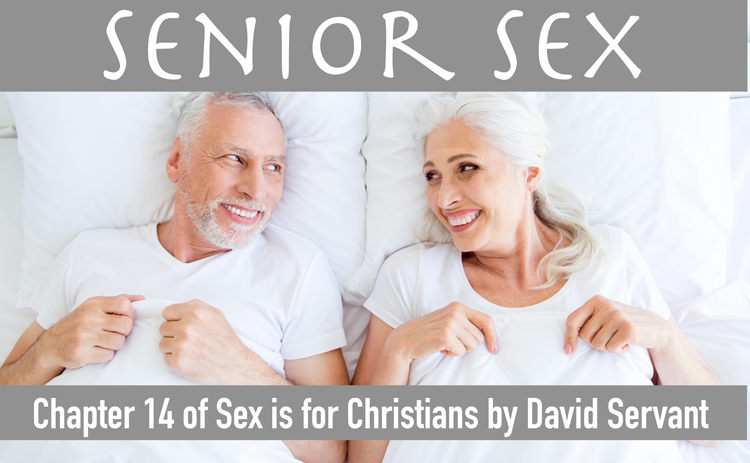 Now there came to Him some of the Sadducees (who say that there is no resurrection), and they questioned Him, saying, "Teacher, Moses wrote for us that if a man's brother dies, having a wife, and he is childless, his brother should marry the wife and raise up children to his brother. Now there were seven brothers; and the first took a wife and died childless; and the second and the third married her; and in the same way all seven died, leaving no children. Finally the woman died also. In the resurrection therefore, which one's wife will she be? For all seven had married her."

Jesus said to them, "The sons of this age marry and are given in marriage, but those who are considered worthy to attain to that age and the resurrection from the dead, neither marry nor are given in marriage; for they cannot even die anymore, because they are like angels, and are sons of God, being sons of the resurrection" (Luke 20:27-36).
Strangely, although the Jewish sect of the Sadducees in Jesus' day did respect the Law of Moses, they didn't believe there was an afterlife or that anyone would be resurrected. In their thinking, death was the absolute end (which is why some say they were "sad you see").
One of their proof texts was the Mosaic Law's regulation concerning levirate marriage, something we've considered in an earlier chapter. How could there be an afterlife if one woman had been repeatedly married, widowed, and remarried? In heaven, she would be married to multiple living men! Since polyandry was unthinkable, in their minds that ruled out any possibility of an afterlife. (They would, no doubt, have been OK with Solomon having 700 wives and 300 concubines forever.)
The Sadducees, however, were clinging to a few flawed assumptions. They reasoned that if there was an afterlife, those who were married prior to their deaths would still be married. Surely, they assumed, no married woman would be another man's wife in the afterlife. Jesus revealed, however, that there will be no marriage at all in the next life. Death ends the marriage covenant, which is why Christian marriage vows generally include the words, "till death do us part."
For those of us who are happily married, being unmarried in heaven is a sad thought. For that reason, my wife and I have already agreed to be best friends forever. Still, we wonder how heaven could be heavenly without our marriage. We can only assume that heaven holds something even better, although unimaginable. Might perfect love make possible perfect relationships with all the saints, so that we will all, in a sense, be "married"?