Dear Friends, this month's e-teaching is the re-publishing of a 'classic' that I wrote in 2006. It seems to have just as much relevancy as it did then, and I do hope it ministers to you. Every blessing, David
It was reported by the Associated Press that, near the town of Gavas, eastern Turkey, one sheep among a large flock walked to the edge of a cliff and jumped to its death. A second sheep quickly imitated the first, also leaping off the cliff to its death. Then a third sheep followed. Then a fourth. Then a fifth. The AP reported that "stunned Turkish shepherds, who had left the herd to graze while they had breakfast, watched as nearly 1,500 others followed, each leaping off the same cliff." When it was all over, 450 sheep had died and 1,050 survived, but only because those sheep that jumped later were saved as the pile of sheep got higher and the fall more cushioned.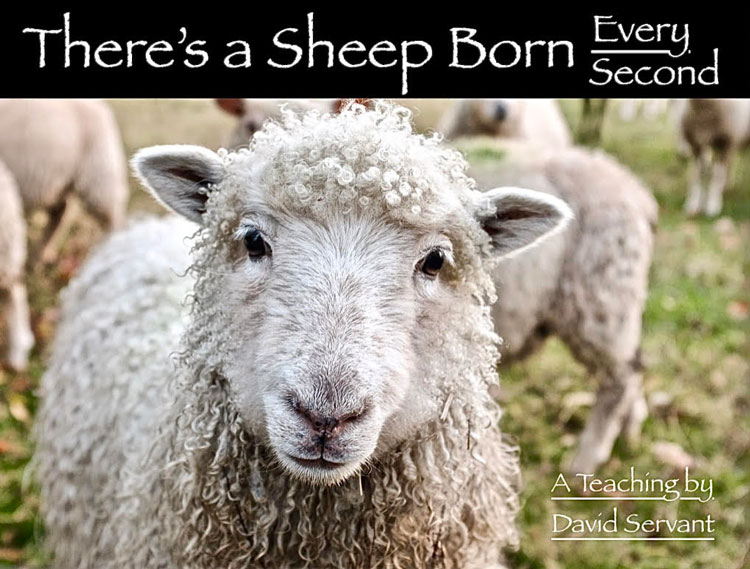 Imagine the peer pressure that last sheep must have felt. Surely 1,499 sheep can't be wrong…can they?